Indian Ocean Regional Disaster Management Programme

COVID-19 : National Societies respond to the epidemic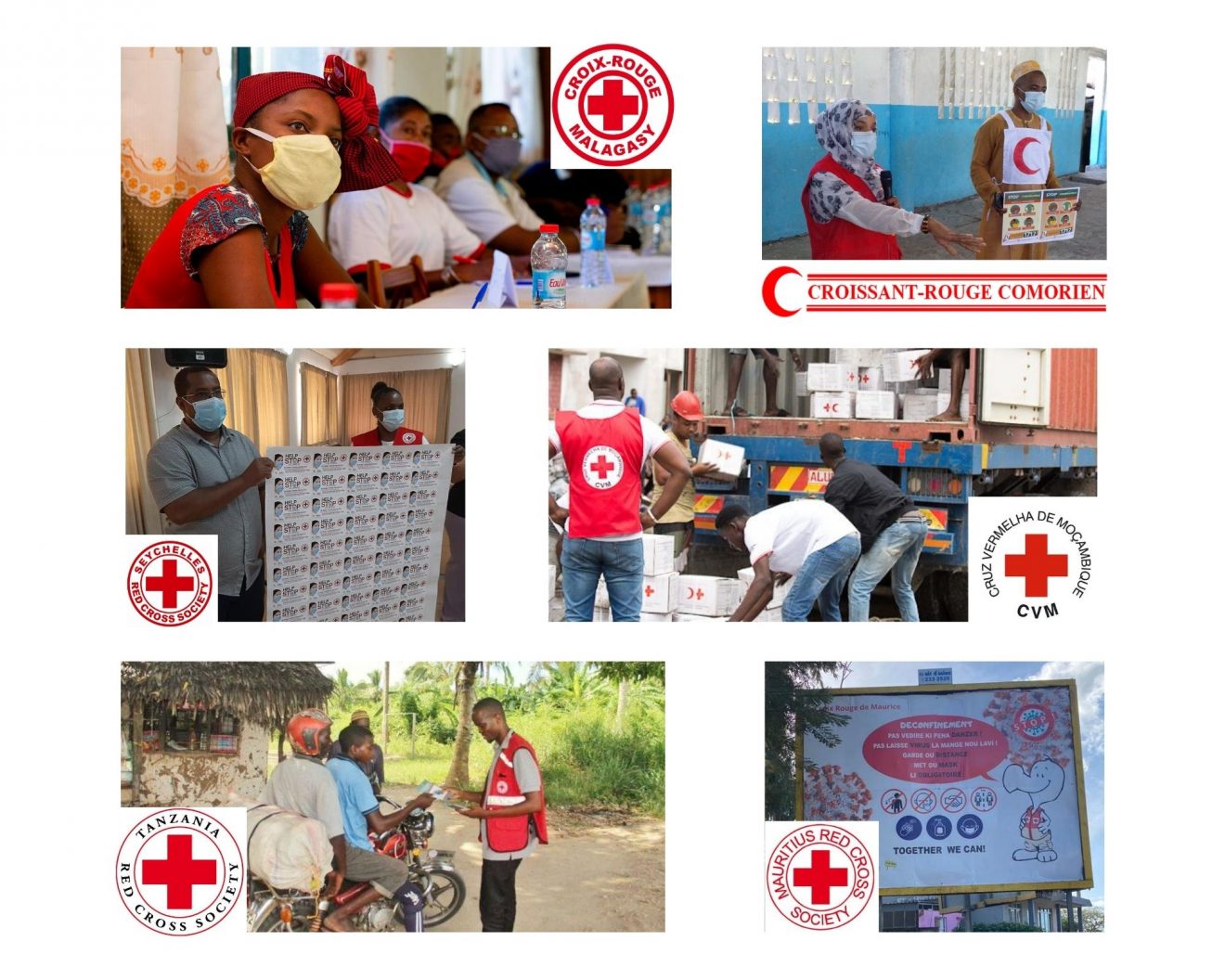 The National Societies members of the PIROI implement response actions: community awareness, training of Red Cross volunteers and employees, distribution of protective equipment, etc.
Synthesis of material shipments made by the PIROI in response to the epidemic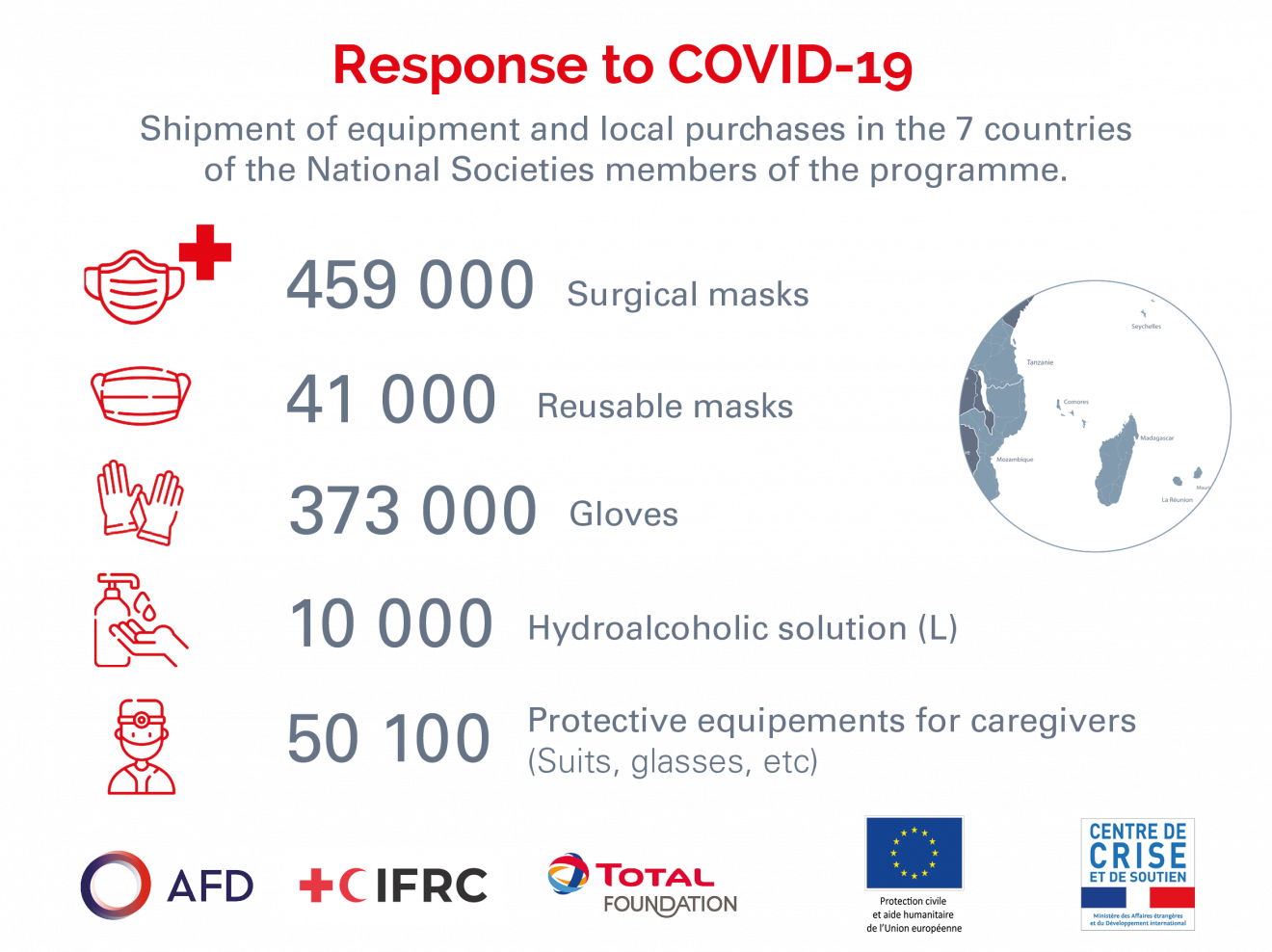 French Red Cross in Reunion island
Volunteers of the CRf are mobilized alongside the Regional Health Agency of Reunion Island in screening centers and at the airport to welcome and accompany new arrivals, in order to provide them with the information necessary for the proper application of protective measures.
French Red Cross in Mayotte
Volunteers of the CRf in Mayotte are mobilized for the reception of patients in the screening center of Mgombani
French Red Cross in the Comoros / Comorian Red Crescent Society
Launching of activities to strengthen Covid-19 control systems in 466 public and private schools
Raising awareness of the inhabitants of the Oasis neighborhood in Ngazidja on barrier measures
Disaster Preparedness and Response Capacity Building Project
The PIROI is launching a new project to build capacity to prepare for and respond to natural and health-related disasters. Planned for a duration of 20 months, this project specifically targets the actors of 5 territories whose local response capacities need to be strengthened:

Melaky, Madagascar
Atsinanana, Madagascar
Mohéli, Union of the Comoros
Anjouan, Union of the Comoros
Rodrigues, Mauritius
Project financed by DG ECHO (Civil Protection and European Humanitarian Aid Operation).
CONCOURS PHOTO : à vos clichés !
Send your most beautiful pictures to the following address: piroi.assist-com@croix-rouge.fr
The theme of this year's competition is "The PIROI: 20 years of cooperation".
WAKASHIO oil spil : The Mauritius Red Cross take action
Volunteers from the Mauritius Red Cross participated in the collective effort to mitigate the risk of an environmental disaster.
Disaster Risk Reduction: Resumption of Awareness Activities
After several months of cessation of activities for the general public and in schools due to the health situation, the Paré pas Paré and Inondation

, Nout kartié lé paré

projects resumed their outdoor events, adapting to the health context, in particular by adapting the animations to apply the barrier gestures and setting up a new awareness activity on the Covid-19 and the barrier gestures.


Back to school: Master's in Risk and Environment in Reunion Island
Starting with the 2020-21 academic year, the University of Reunion Island will be teaching a new
Master's Degree in Risk and Environment
.
The PIROI is a technical partner of this master, which aims to strengthen regional skills and understanding of the concepts, use of tools and methods related to disaster risk management.