October 2019
eMINI-LEARNING
Climate change : Basics to practice
Following the last IPCC report and the Climate Action Summit of September 2019, we propose during this e-mini Learning to consolidate your knowledge on climate change and discover how to integrate measures to combat climate change and its impacts in your projects.
Type :

E-learning on the IFRC platform (create account)
Langues :

French and English
Objectives :

To understand the causes and impacts of climate change. Discover the impact of CC on the work and missions of the CR / RC Movement. Study examples of CC integration into disaster risk management programs. Understand adaptation and mitigation and their potential synergies.
Climate change :
An introduction for staff and volunteers
Click on the image below to access the training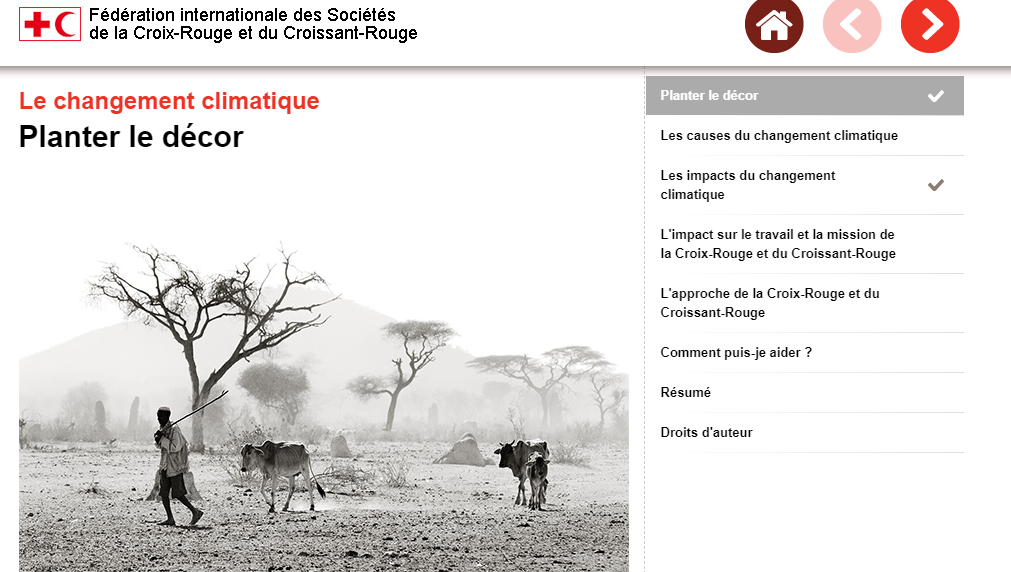 Free access to a UN CC 12 hours e-learning here
Visit Climate Center website with cklimate training pack

If you worked
on food security programs
Linking DRR Management and CCA