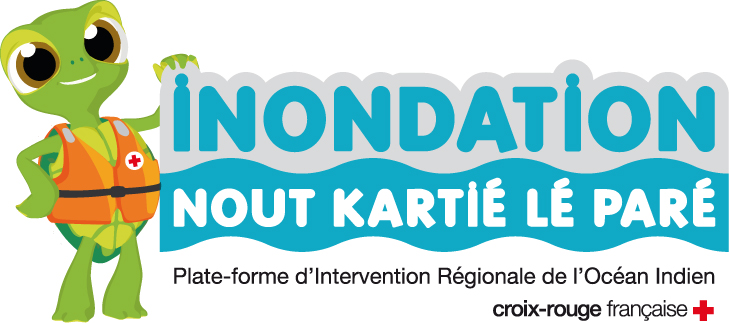 Inondation, Nout kartié lé paré project : educational kit
Various resources are available to help users become familiar with flood risks
The « Inondation, nout kartié lé paré» brochure

Provides information about the early warning systems that exist in Reunion, and the behaviour to adopt in the event of flooding.
The "fortune teller" game

 The "fortune teller" game uses riddles to raise awareness amongts young people in Reunion.
The "Flood risk prepardness in Reunion" family plan

It sets out various measures that families should implement to be better prepared in the event of flooding: obtaining information, making a "cata-kit", preparing one's home, taking out home insurance, what to do in the event of flooding, etc. 
Serious games

Each game card has an educational goal!
« Before the flood » explains the weather forecast and various ways of protecting oneself ;
« The water's rising! » teaches how to prioritise what to do during flooding;
« Ready for the flood!» invites children to rank chronologically the steps to be taken before, during or after a disaster.
Click on the links to download the files.