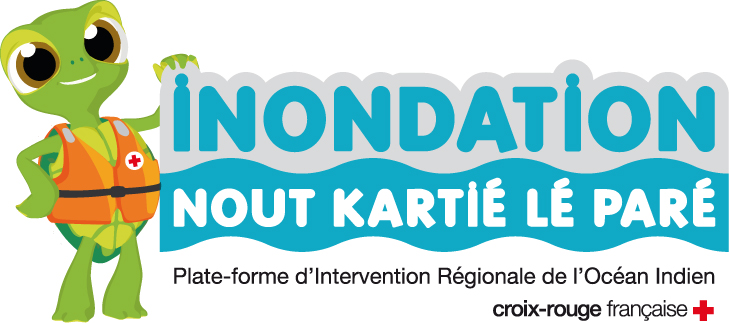 Inondation, Nout kartié lé paré
 project : Public outreach events
Working with the project's partner municipalities and inter-municipal groupings, PIROI organises events for the general public. These events allow the team working on the Inondation, nout kartié lé paré flood awareness project to meet the local population and raise awareness about flood risks in an entertaining way.
Between June 2017 and July 2020, 914 people received information at public events.
In the face of the Covid-19 epidemic, awareness activities have been slowed down. In order to resume their activities while respecting the barrier measures, the project team worked on the animation strategy and adapted its games for the general public.
Also, in order to make the youngest people aware of Covid-19 and the barrier measures, a new Covid-19 stand was created and tested during the school vacations. From now on integrated in the Paré pas Paré project, this new activity will be proposed at each event.