Flow-Flow admin info: Please choose stream layout on options page.
"Paré pas paré" project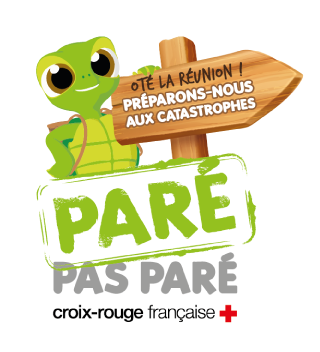 The French Red Cross, via PIROI, initiated the "Paré pas Paré"
("Ready or not?") project in Reunion.
The activities, organised since 2011 and funded by the ERDFprogramme and Reunion's Regional Council, aim to raise the awareness of the local population, particularly young people, about the risks of natural disasters affecting the region.
Why focus on Reunion?
Of all French administrative departments, Reunion Island is the one most exposed to natural risks, as its mountainous terrain, geology, and the island's geographical position influence the frequency of natural risks. Seven major natural risks exist on the island:
Cyclones
Landslides
Volcanic eruptions
Forest fires
Tsunamis
Flooding
Seismic activity
Making as many people aware as possible
In 2011 teaching aids were developed, and in three of the island's schools the first activities began, aimed at educating more than 3,000 pupils about the risks of disasters. In addition, radio and television campaigns were run, and the project team was present at public events to raise general public awareness.
In 2012, "Paré pas Paré?" project activities stepped up with the use of fresh resources and outreach to new audiences, developing a more inclusive approach that integrates the whole community (teachers, parents, but also neighbours and community representatives, etc.).
A "holiday" component was initiated, combining theoretical discussions with field visits for children from leisure centres and French Red Cross children's care homes (MECS) during school holidays.
In addition, a partnership agreement was signed with Reunion's Regional Educational Authority, making it easier to implement the project to schools. As a result 42 schools throughout the island had joined the programme by 2014.
Become a "Paré pas Paré?" project volunteer
If you're interested in the "Paré pas Paré?" project don't hesitate to join us!
See more news and photos on the "Paré pas Paré?" Facebook page!