Sensibiliser le grand public
"Paré pas paré" – Raising public awareness
The "Paré pas Paré" project has developed a variety of tools and activities designed to raise public awareness in Reunion of the risk of natural disasters.
The project can be found in the media and at major public events across the island.
Public information campaigns
In partnership with the local TV channel "Réunion Première", radio and television commercials developed by the 'Paré pas Paré' project team are broadcast all year.
Prevention at major events in Reunion
The "Paré pas Paré" project is present at major public events such as the Grand Raid ultramarathon, the Science Festival, or the International Day for Disaster Reduction. Project volunteers run a stand and organise activities for children and families, aimed at raising public awareness about the risk of natural disasters.
Several resources have been developed to promote these activities: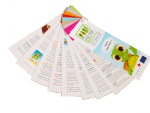 Question & answer quizzes: children and parents can find out more about each type of risk in Reunion.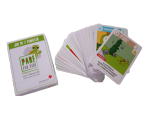 A "Paré pas Paré" version of the Happy Families game, with seven families corresponding to the seven natural risks. Each family consists of six maps illustrating prevention and protection instructions. The game allows you to memorise them and have fun at the same time!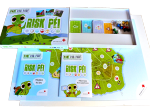 "Risk Peï": a board game depicting Reunion island on which the squares indicate the type of question the player must answer: Reunion's environment, risks, means of protection, past natural events, etc.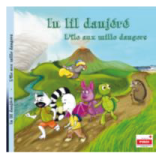 « L'Ile aux mille dangers » Tale