Our training offer is built around three main axes :
PIROI Center's reference trainings :
Our trainings are carried out from a methodological or technical perspective that are adjusted to the realities on the ground, the geographic area, and needs and learners requests. Our training content relies on interactions with our technical partners (Météo France, Red Cross Climate Center, etc) or presentations from certified training organizations such as the Bioforce Institute.
PIROI National Societies' trainings :
Our national societies carry out  trainings as part of their projects. Some trainings include: disaster and health risk reduction facilitators, emergency response team members, volunteers, First Aid etc. Within this context, the PIROI Center supports its partners to help them built harmonized materials that are adapted to each national context.
Certificate training :
The PIROI Center established a partnership with the University of Reunion in order to create a Risk Management and International Cooperation Degree. This degree aims to reinforce the regional actor's competencies to understand concepts and utilize disaster risk reduction and climate change methods and tools. You can find out more about the Master's Degree and enrol here.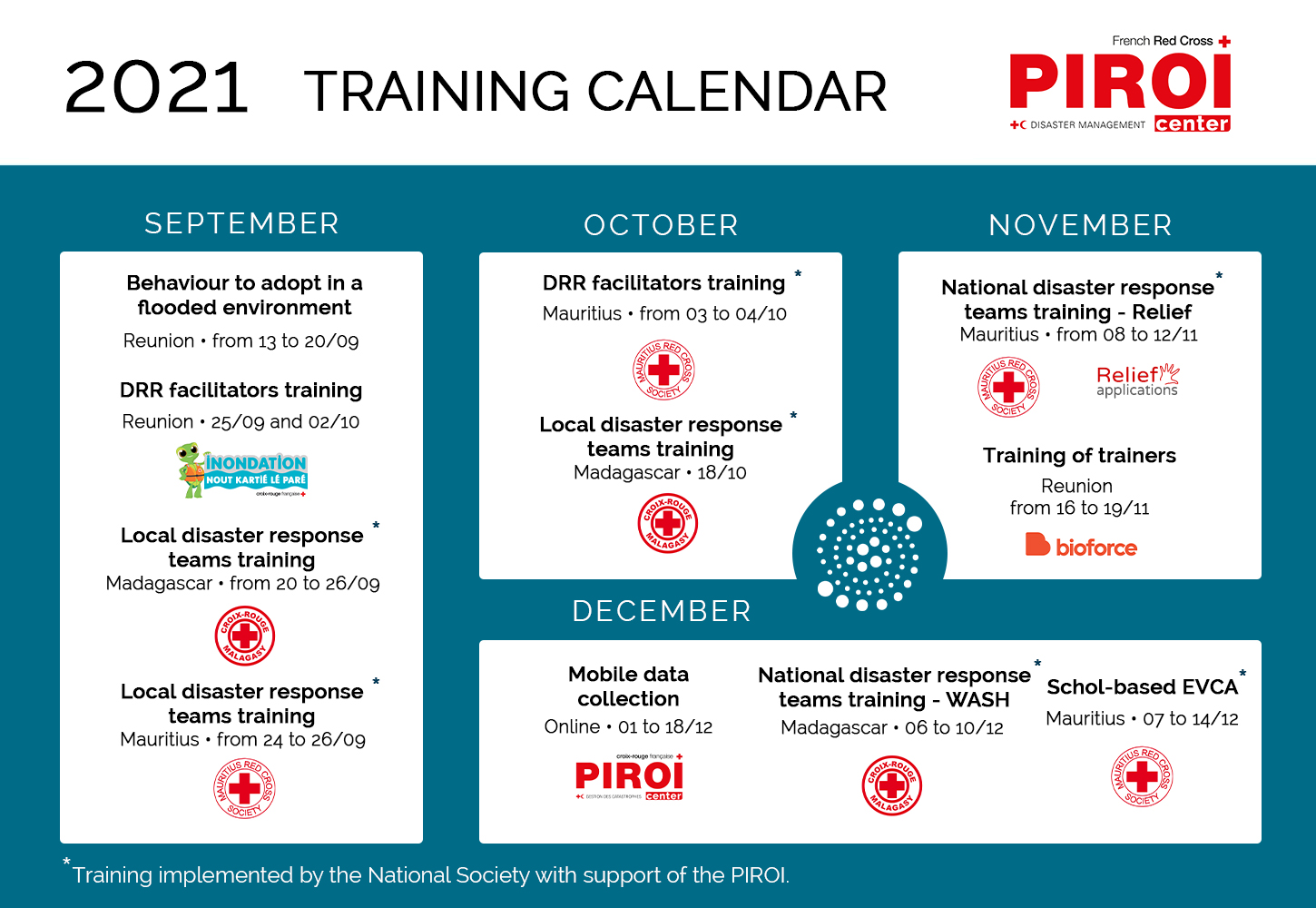 Each month, find our eMini-learnings !