International Committee of the Red Cross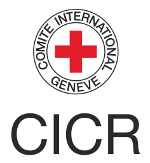 Founded in 1863, ICRC works worldwide to ensure humanitarian assistance to victims of armed conflict or strife and to publicize the rules that protect the victims of war. A neutral and independent organization, its mandate stems essentially from the Geneva Conventions of 1949.
Based in Geneva, Switzerland, it employs some 11,000 people in 80 countries; it is financed mainly by donations from governments and National Red Cross and Red Crescent Societies.
ICRC mandate and mission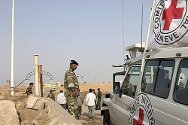 The work of the ICRC is based on the Geneva Conventions of 1949 and their Additional Protocols, its Statutes – and those of the International Red Cross and Red Crescent Movement – and the resolutions of the International Conferences of the Red Cross and Red Crescent.
The ICRC is an independent, neutral organisation ensuring humanitarian protection and assistance for victims of armed conflict and other situations of violence. It takes action in response to emergencies and at the same time promotes respect for international humanitarian law and its implementation in national law.
PIROI works with the ICRC Indian Ocean regional delegation which covers Comoros, Madagascar, Mauritius, and Seychelles. More about the ICRC.
The ICRC in the Indian Ocean
The ICRC Mission in Madagascar was opened in 2000. Since 2011 this delegation has become an ICRC regional delegation for the Indian Ocean. In the region ICRC is implementing activities in Comoros , Madagascar , Seychelles and Mauritius.
The main areas of intervention in the region are:
Helping detainees in Madagascar and the Comoros: Protection, dignified conditions of detention , dialogue, improving food security in prisons.
The internal troubles.
Developing Law , awarness and communication.
upport to National Commissions for International Humanitarian Law (IHL)
Training in IHL and Human Rights.
Communication: enhancing the visibility of the Movement in the Indian Ocean, integration of the National Societies in ICRC activities.
Financial and programmatic support to National Societies
Contact information
Contact information for the regional delegation, based in Antananarivo:
Address  :
112, rue Rainandriamampandry
Lot II B 16 – Faravohitra – 101 ANTANANARIVO
Madagascar
Phone  : (+261) 20 22 303 10 / (+261) 20 22 311 25
Contact information for the headquarters, based in Geneva:
Address  : 19 Avenue de la paix CH 1202 Genève
Phone  : +41 22 734 60 01
Fax  : +41 22 733 20 57

www.icrc.org/mg