Mauritius
Mauritius Red Cross
Average annual risk occurence
Storms and cyclones

80%

80%

Landslides

70%

70%

Coastal floodings

20%

20%

Tsunami

20%

20%

Extreme heat

20%

20%

Earthquake

2%

2%

Forest fire

2%

2%
Population : 1 265,475 (2019)
Inhabitants aged 15-24  : 193,000
Area : 2,040 km2
HDI : 0,796 / 1 (2018)
Life expectancy : 74,45 years (2019)
Fertility rate : 1.40 children/woman
Mauritius is a republic in the south-west Indian Ocean composed of the main island of Mauritius and several smaller islands, including Rodrigues and the archipelagos of Cargados Carajos and Agaléga.
The main natural and environmental risks are related to cyclones: Mauritius and its islands are in a 'corridor' through which many tropical storms and cyclones pass every year. Although regularly affected by these adverse events, the Republic of Mauritius has not been directly hit by a cyclone since DINA in January 2002. During March 2013 highly localised torrential rain in the uplands above the capital Port Louis triggered flash floods in the city centre, causing 11 fatalities.
Some seismic activity also occurs since Mauritius and Rodrigues are both located near a mid-ocean ridge where seismicity levels are high.
In fact Rodrigues is very close to the junction of three tectonic plates: the African, Indo-Australian, and Antarctic plates. This geologic meeting point is known as the "Rodrigues Triple Junction".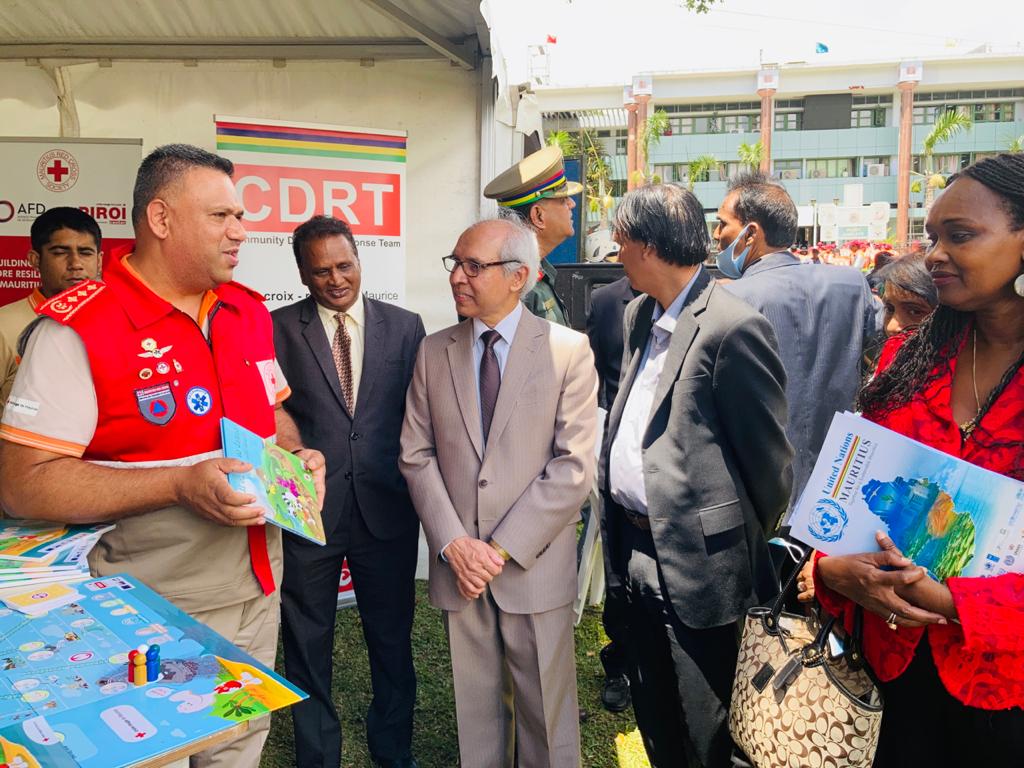 General information
Created : 1973
People: 
M. Samoorgum TIRVASSEN, Président
M. Vythilingum POINEN, Secretary General
Navin MAHADOO, Deputy Secretary General and Head of Programmes
Number of volunteers : 159
The national headquarters of the Mauritius Red Cross Society (MuRC) are located at Curepipe (central Mauritius).
National Society activities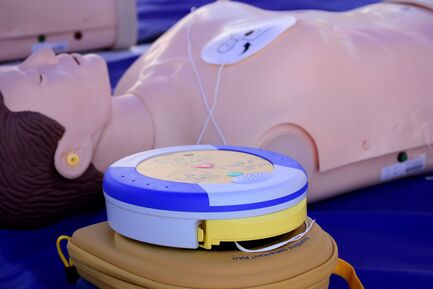 Emergency ambulance service
Transportation of the sick and slightly injured
First aid posts at sporting and other events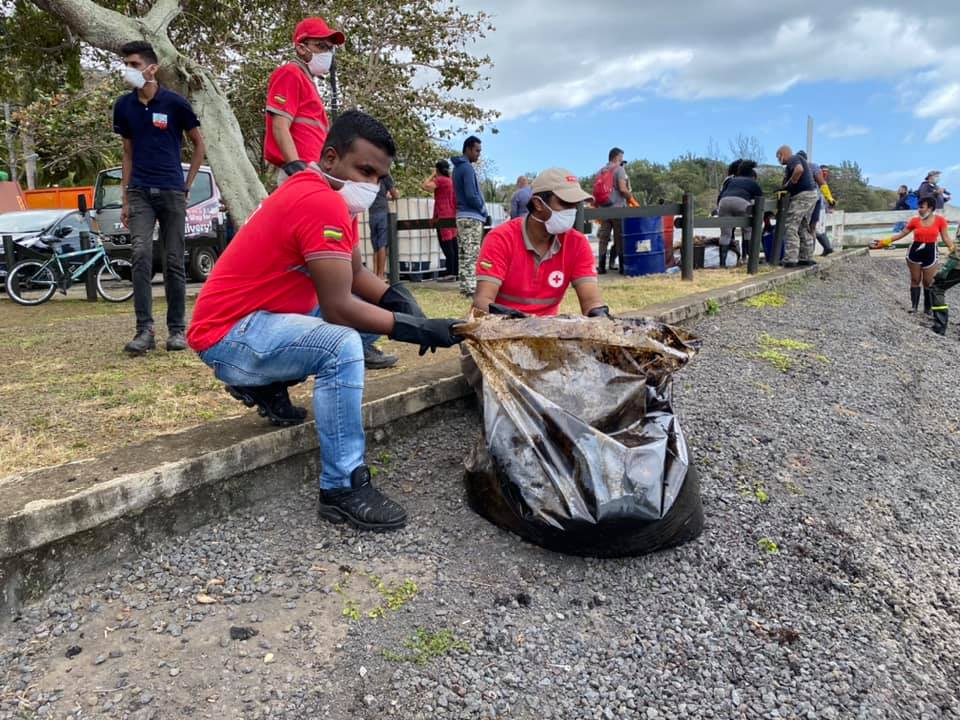 Disaster preparedness and response
Member of preparedness and response groups: National Disaster Risk Reduction and Management Council, NEOC, LEOC, REOC

Branch Disaster Response Teams (BDRT) 

Participation in simulations organised in coordination with local authorities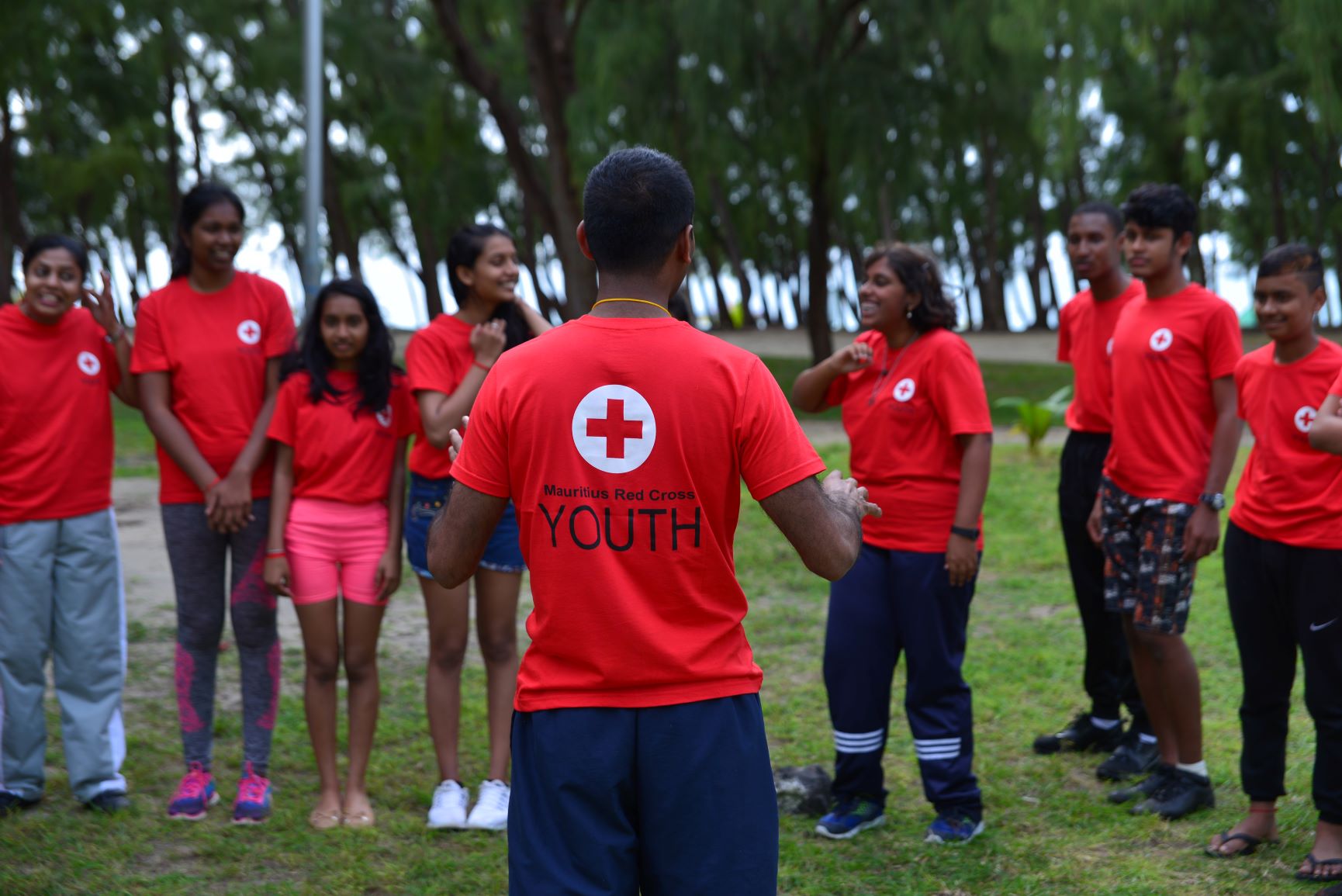 First aid training for the general public, civil servants, private companies, and non-profits (NGOs, charities and associations, etc.)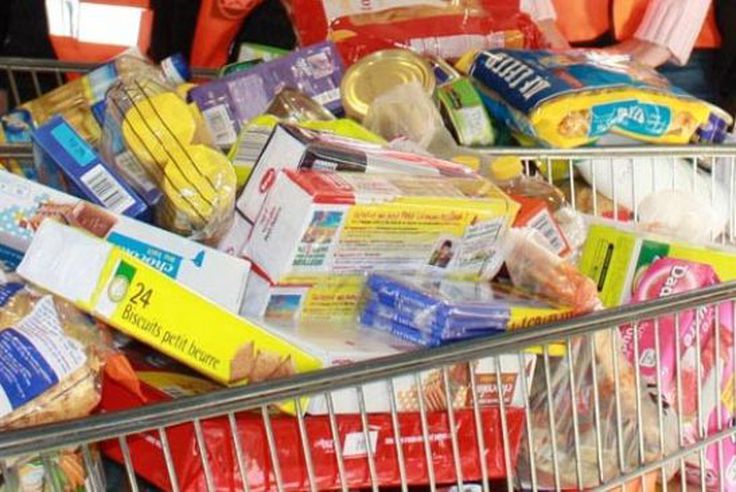 Social assistance for the most vulnerable, including :
Social assistance and services
Distribution of food and clothing
School food programme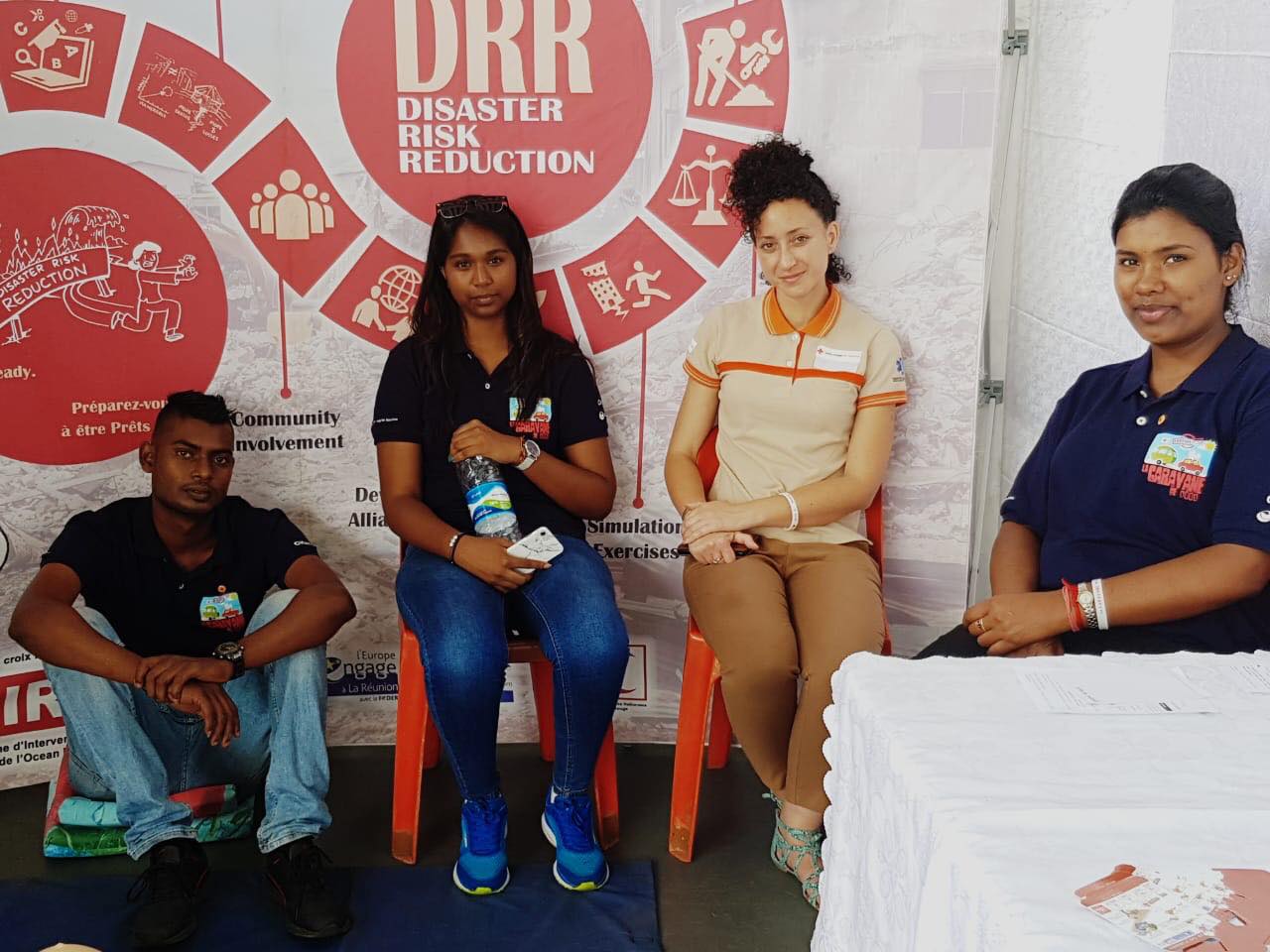 Information & dissemination
Cooperation with the Government and Ministry of Education (humanitarian law, and natural risk reduction programme in schools).
FRC-PIROI presence in Mauritius
Since PIROI was founded in 2000, the FRC has established a close relationship with Mauritius Red Cross.
From 2015 until April 2020, PIROI supported a capacity-building programme for disaster risk management and reduction in Mauritius: "Building safer and more resilient communities in Mauritius and Rodrigues".
In addition to the MuRC capacity-building project, in 2017 and thanks to funding from Australian cooperation in the Indian Ocean, PIROI built a warehouse to pre-position emergency relief supplies in Rodrigues.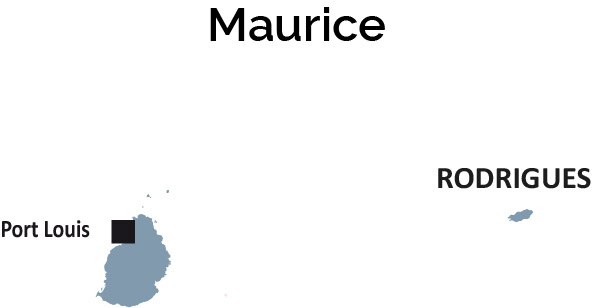 Actions carried out in Mauritius
Latest emergency operations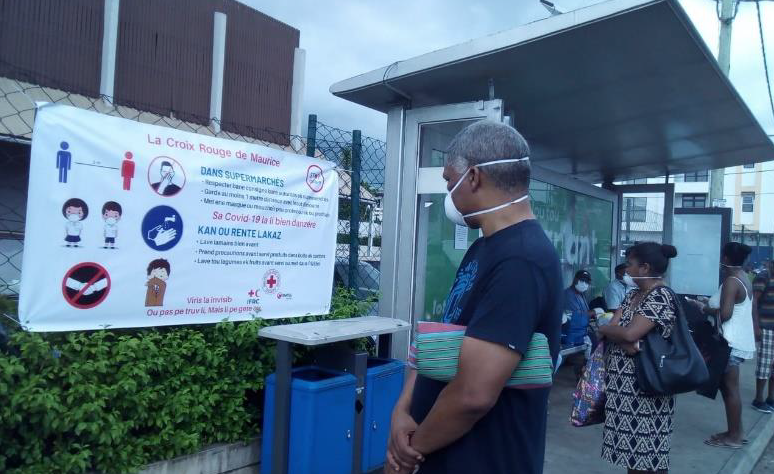 The PIROI is working with the Mauritius Red Cross to implement activities in response to the epidemic, in coordination with the IFRC.