Indian Ocean Regional Disaster Management Programme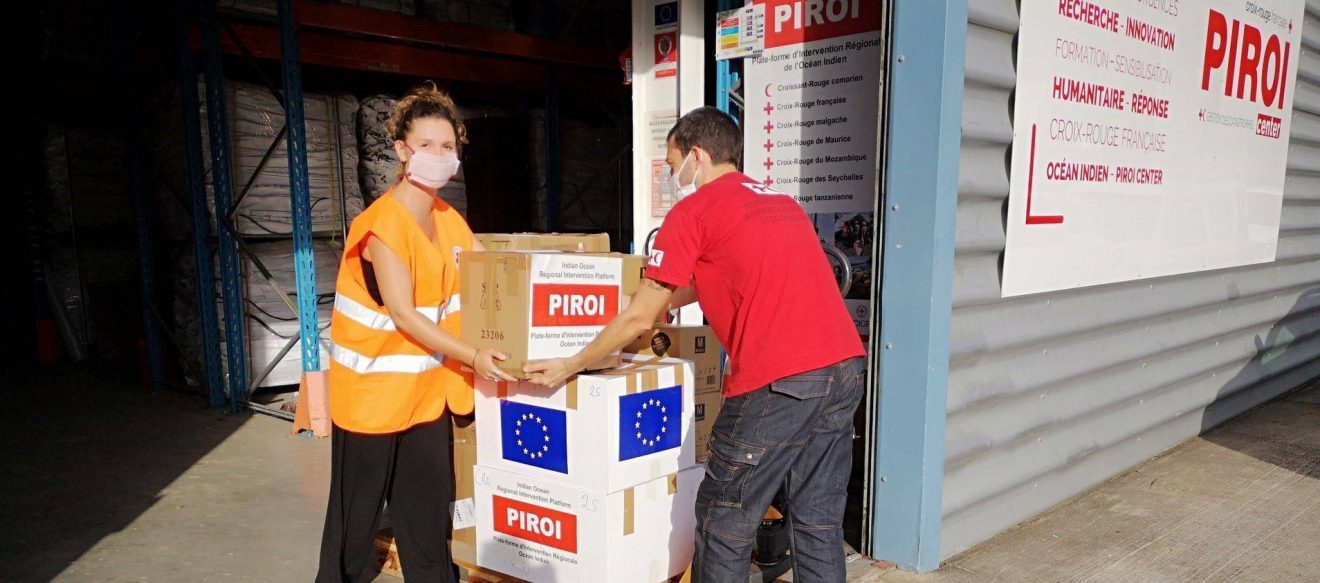 Getting ready for cyclone season in a pandemic context
As in previous years, PIROI is again active in assisting local populations and the region's Red Cross and Red Crescent National Societies with disaster preparedness. This year preparation for cyclone season is happening in a singular context, acutely impacted by the COVID-19 pandemic.
As this year's cyclone season gets under way, PIROI is ready to respond to disasters thanks to8 warehouses containing prepositioned suppliesin the Comoros, Mayotte, Madagascar (Antananarivo and Toamasina), Mauritius, Rodrigues, Seychelles and Reunion Island.
550 tonnes of prepositioned equipment will allow PIROI to respond to the priority needs of local populations by providing emergency shelters, water treatment equipment, essential non-food items and so forth.
This year, in addition to capacity building for PIROI members at national level, we can work on preparedness capacity building at local level for the most vulnerable sub-regions through support from the DG ECHO.
Training Red Cross and Red Crescent teams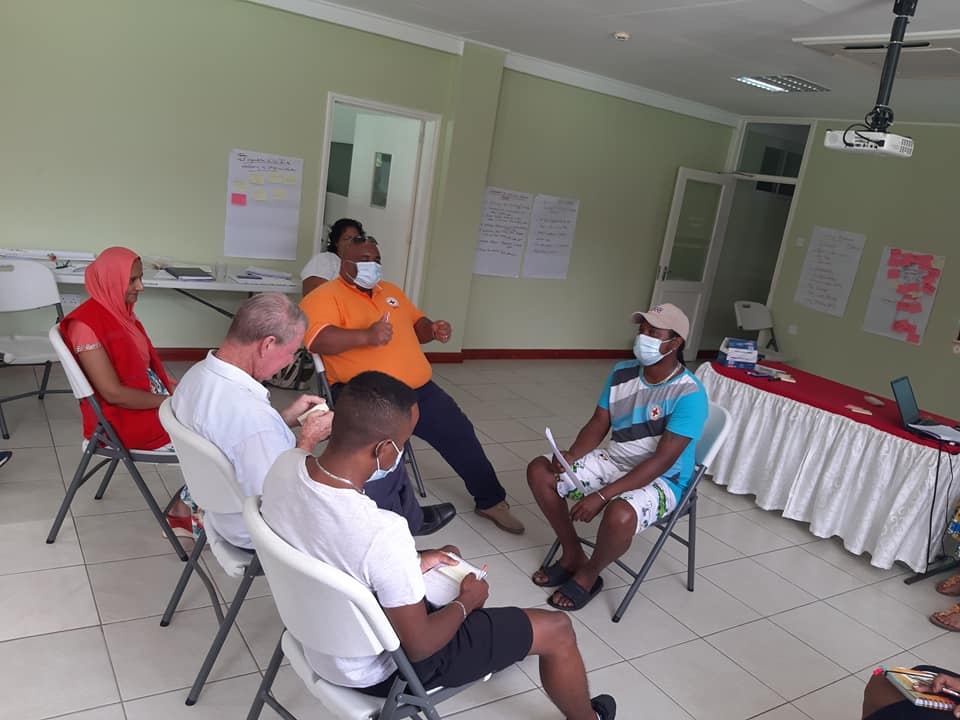 Training in psychological first aid in Seychelles
PIROI-member National Societies participated in a cyclone season preparation exercise, taking the pandemic into account.Together NSs worked on responding to a fictional cyclone, factoring in the impact COVID would have on emergency response.
The make-up of contingency supplies was reviewed in order to meet the needs of medical personnel and public health authorities. Additional personal protective equipment (PPE), masks, gloves, sanitiser gel, and disinfection sprayers have been included in PIROI's stocks.
Sensibiliser les populations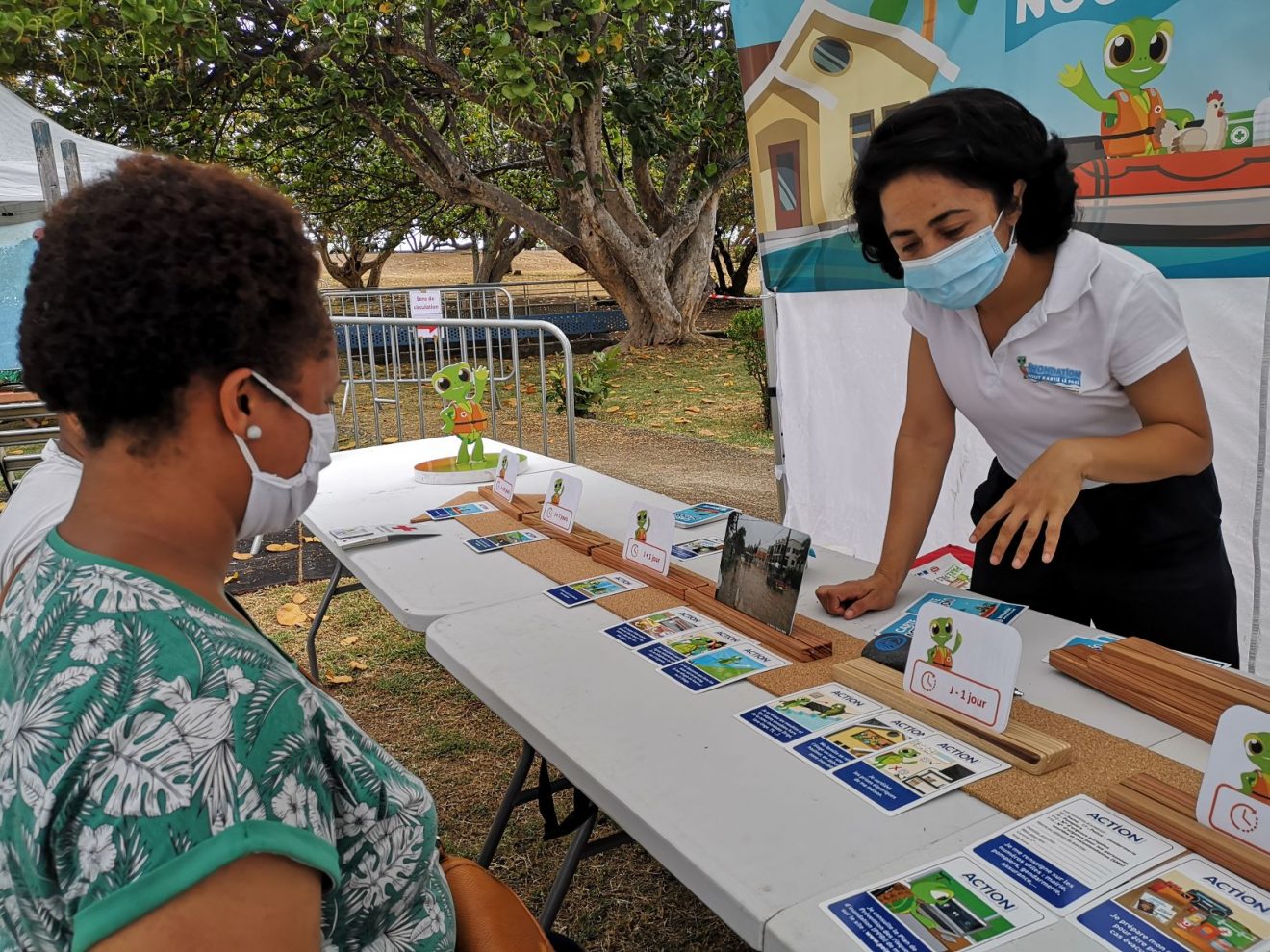 Evènement de sensibilisation Grand-Public à Saint-Louis, La Réunion
Replenishing stocks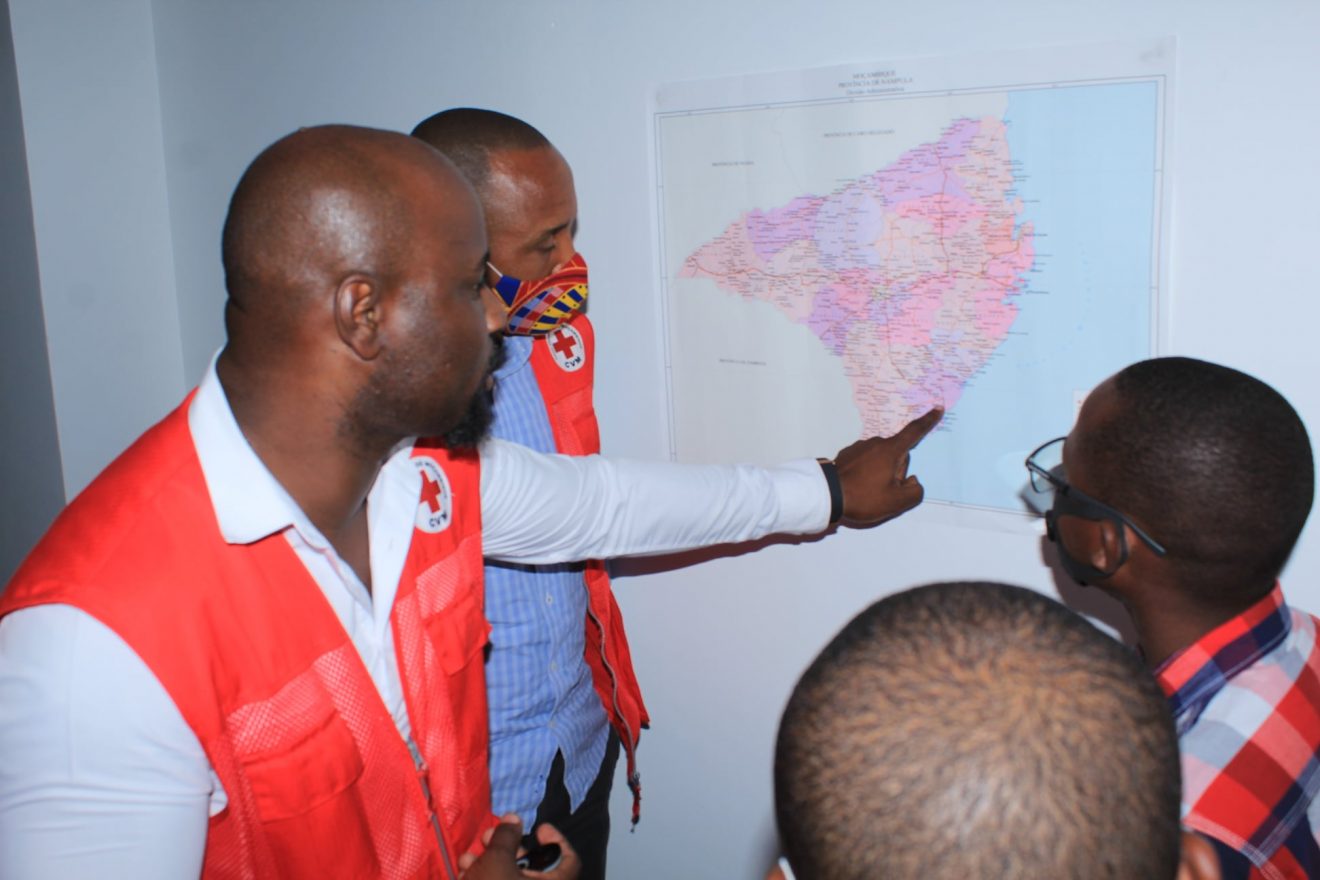 Despite the impact of the health crisis on its activities, the PIROI Center has adapted to the situation by offering new training options such as e-learning and distance learning to better develop risk management stakeholders' knowledge and skills
In November two training sessions were held for branch disaster response team members(BDRT) in Madagascar; 51 people were trained
In September a training course in psychological first aid was organised for the national disaster response team members (NDRT) of the Seychelles Red Cross Society
PIROI's portfolio of training has been expanded, and a new course, "Basic knowledge of COVID-19 and protective measures", has been added with the choice of either face-to-face training or distance learning
Taking the pandemic into account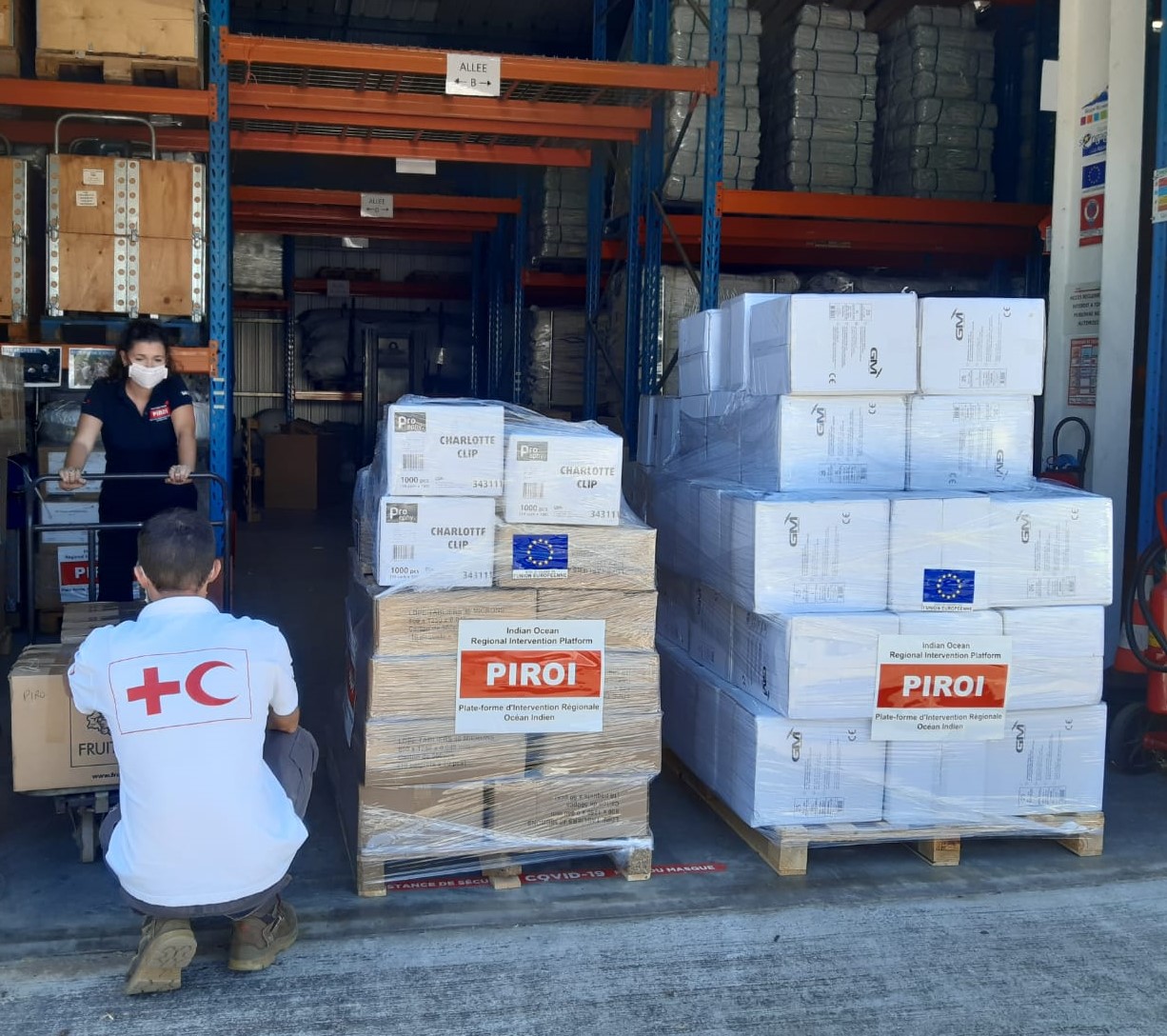 Réception
of contingency stocks in our logistic warehouse in La Reunion
In Reunion, the epidemic has meant that awareness raising for projects such as Paré pas Paré (natural risk preparedness) and Inondation, nout kartié lé paré (flood prevention) has had to be scaled back in 2020. In order to resume these programmes but still comply with protective measures, the project team needed to rethink its facilitation strategy and adapt the format of games intended for the general public. As a result, a new serious game for children has been developed to raise awareness about COVID-19 and protective measures. This activity is now included in all projects, and will be available at each outreach event.
Find out more about PIROI's latest events:

PIROI in the press
Watch recent interviews (in French)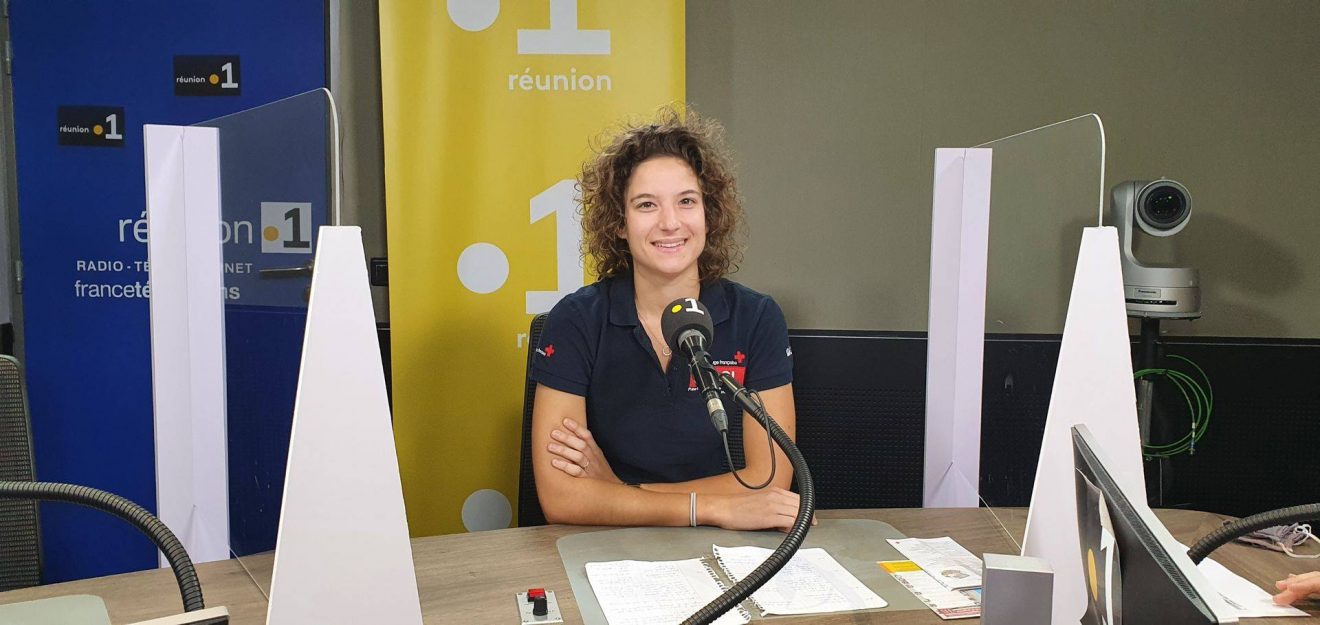 1ère TV station, november 18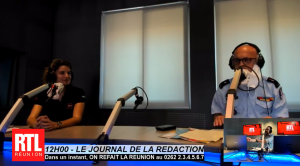 With E. Faure, Chief of Staff for Civil Protection for the Indian Ocean


RTL station - novembre
23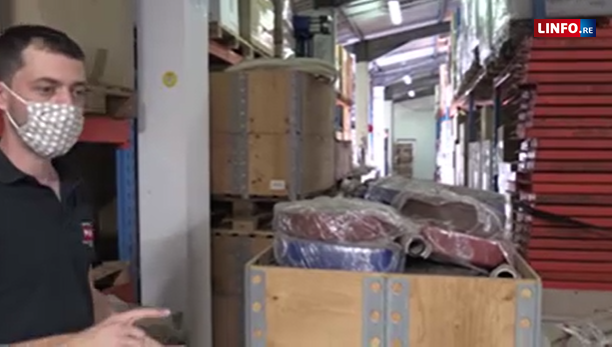 Antenne Réunion station, novembre

15
Mauritius Broadcasting

Corporation

- novembre
26