Emergency operations
Responding to disasters
Disaster response in the south-west Indian Ocean is the product of cooperation between all programme members. Thus a National Society, whose country has been hit by a disaster and who would not be able to respond to needs alone, can activate regional or international deployment of human and material resources through PIROI, in coordination with the  FICR.
Human resources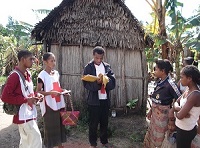 The volunteer network
PIROI can rely on the grid of the seven National Societies in the region, which represents nearly 35,000 volunteers. Throughout the year volunteers work on the development of various public programmes for their National Society. These NDRT (local disaster response teams) comprise a network of volunteers reinforced by team members who are trained for specific interventions (e.g. Shelters) and supported by PIROI. Their knowledge of the context is a valuable asset during emergency operations.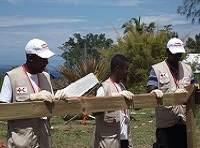 The regional disaster response team (RDRT)
Established and coordinated by the IFRC, RDRT are regional disaster response teams composed of volunteers and staff from Red Cross and Red Crescent National Societies, chosen for their extensive experience in emergency response. These team members are trained to IFRC standards to be deployed in neighbouring countries to support national teams following a disaster. In 2008, an Indian Ocean RDRT team was set up, and today counts several dozen specialised team members. Working closely with IFRC, PIROI organises team member training, and coordinates their deployment during emergency operations.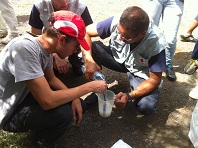 Technical coordinators
In order to prepare National Societies and respond in the event of emergencies, PIROI also has a pool of coordinators, who are based in Reunion and trained to international standards. This pool consists of professionals who work in the fields of water and sanitation or public health and telecommunications, and who are seconded by their employers as part of a partnership with PIROI.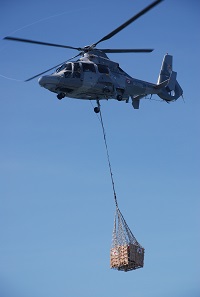 Material resources
PIROI has over 500 tons of equipment shared and pre-positioned in warehouses in Reunion, Mayotte, Madagascar, Comoros, Seychelles and Mauritius.
This equipment can be deployed on request by the National Societies to help them respond to the urgent needs of their local populations in three key areas: temporary shelters, water treatment and basic necessities. Equipment is standardised, and complies with the IFRC's international standards.
PIROI also provides telecommunications and operational logistic resources to help and simplify things for the teams working alongside the National Societies.
The most recent emergency operations
March 2019 – Mozambique – Cyclone IDAI
April 2019 – Union des Comores – Cyclone KENNETH
March 2019 – Rodrigues – Cyclone JOANINHA
March 2017 – Madagascar – Cyclone ENAWO
March 2015 – Mozambique – Flooding
February 2015 – Madagascar– Storm CHEZDA
February 2014 – Seychelles – Flooding – More than 4,400 people affected
April 2014 – Comoros – Cyclone HELLEN – 3,330 people displaced on the island of Anjoua
January 2014 – Reunion Island – Cyclone BEJISA – Coordination on the ground
February 2013 – Mozambique – Flooding More than 246,000 victims and 109 fatalities