PIROI
PIROI, or the Indian Ocean Regional Intervention Platform, is part of the French Red Cross and reports to its International Relations and Operations department, who have carried out a regional programme of disaster risk management (DRM) in the south-west Indian Ocean since the year 2000.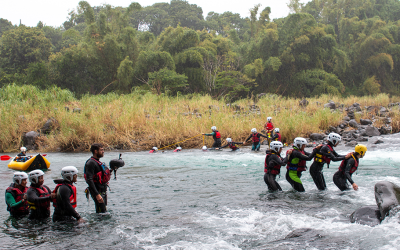 Tenez-vous prêt à faire face à une inondation, formez-vous aux gestes qui sauvent en milieu inondé. Afin de garantir votre sécurité lors des crues, la PIROI - Croix-Rouge française propose une formation théorique et pratique pour vous permettre de mieux appréhender...
OUR SOCIAL WALL
Follow our updates on social media.
Help raise awareness by liking and sharing !
VIDEO PRESENTATION
A brief presentation of our actions and projects in the Indian Ocean.
Check out our Youtube channel for more