20 years
The PIROI came into being on 2 April 2000. This year, the PIROI is celebrating its 20th anniversary.
20 years of cooperation between the different members of the International Red Cross and Red Crescent Movement.
Thank you to our partners who help us, year after year, to reduce the vulnerability of populations.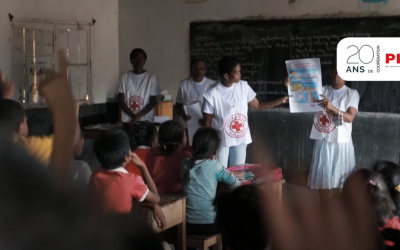 On 2 April 2000, at a ceremony attended by the IFRC and ICRC, PIROI was officially created when the Saint-Denis Reunion Island Agreement was signed, bringing together the Red Cross and Red Crescent National Societies of the south-west Indian Ocean. Fast forward two...
OUR SOCIAL WALL
Follow our updates on social media.
Help raise awareness by liking and sharing !
VIDEO PRESENTATION
A brief presentation of our actions and projects in the Indian Ocean.
Check out our Youtube channel for more