As a regionally focused support platform for disaster preparation and response, PIROI's main goal is to reduce the vulnerability of populations faced with the risks and consequences of natural disasters in the south-west Indian Ocean.
In order to do this, PIROI is active throughout the disaster management cycle, as shown below.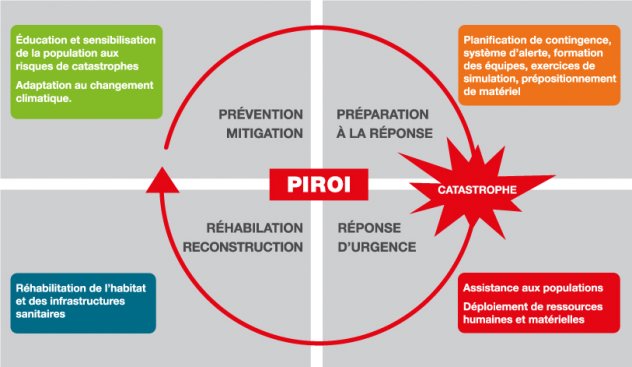 In particular PIROI works on disaster risk reduction (DRR), a precautionary approach to disaster management aimed at minimising or eliminating the negative effects of a natural phenomenon and thus preventing it from causing a disaster. DRR covers two stages of the disaster management cycle: prevention and preparedness.
Natural disasters
1 – Risk prevention
2 – Emergency operations
3 – Post-emergency
The Trench Red Cross in Comoros