"Seuls, nous ne pourrons pas y arriver. Aujourd'hui, nos volontaires ont besoin de la mobilisation des entreprises et du soutien financier de nos partenaires pour nous permettre de soutenir la population et de répondre aux besoins grandissants des personnes fragiles et isolées."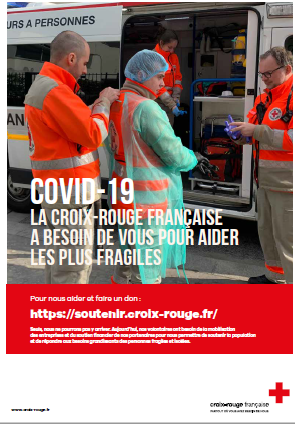 Click here to help us and make a donation.
Want to know more about the appeal ? Click here to access the presentation leaflet.