PARÉ PAS PARÉ PROJECT ANNIVERSARY EVENT - 24 JULY 2021
On the occasion of the 10th anniversary of the Paré Pas Paré ["Ready or not?"] project, PIROI will be organising a unique event to raise awareness about the risks related to natural hazards in Reunion Island. On 24 July from 9am to 5pm at the Jardins de la Plage in Saint-Pierre, everyone will be able to take part in fun yet educational activities and have the chance of winning exciting prizes!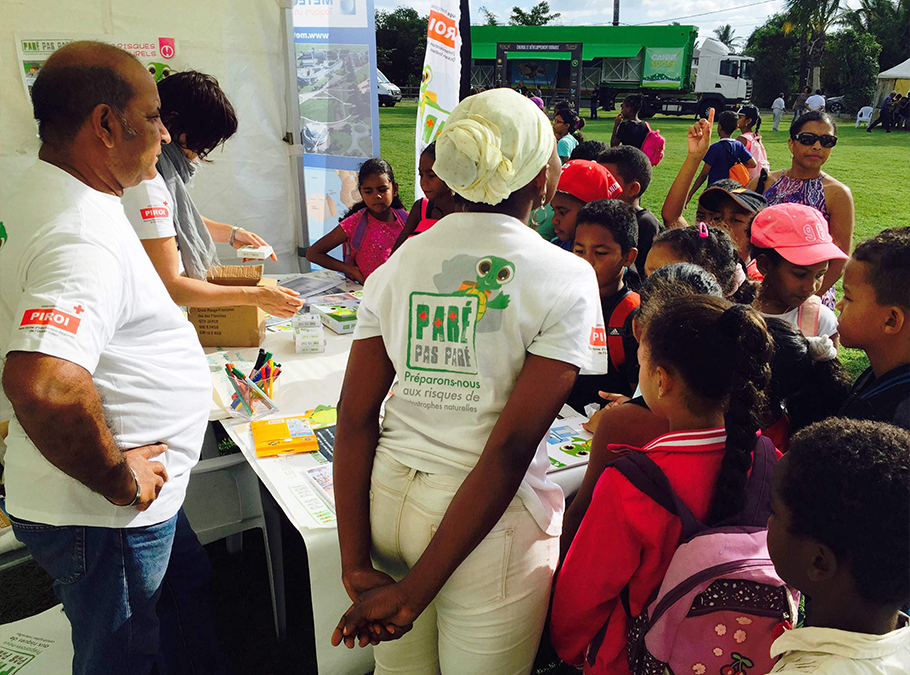 The day's programme will be as follows:
Working in teams of five, participants will compete in a treasure hunt that will take them on an orienteering trail where puzzle pieces have been hidden. The winner will be the fastest to find all the different pieces and put them together!
Register using the form below.
12pm–5pm: Awareness-raising about disaster risks and first aid
There will be various stands to learn in a fun way about how to protect oneself from natural hazards: 
️Paré Buzz: Using a buzzer, players must be quick off the mark to test their knowledge of natural hazard-related risks in Reunion.

Virtual reality: experience immersion in rising waters and learn the right behaviour to adopt.

Paré pour l'aventure: play the Ready For Adventure board game.

Build a "catakit": Get an emergency kit together, ready to face a disaster.

Introduction to first aid: learn all about life-saving techniques.
A draw will give participants the chance to win various prizes (lava tube exploring, rafting, canyoneering, etc.)
Teams can enrol in the treasure hunt using the form below: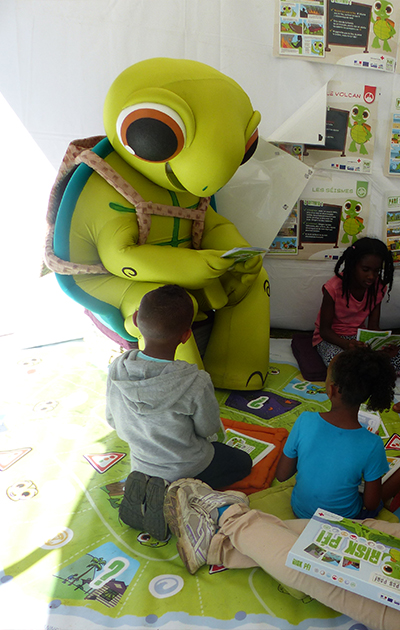 Event organised with the financial support of: