On Monday 4th July 2016 PIROI Reunion received a visit from Mr Rémy Rioux, Chief Executive Officer of the French Development Agency (AFD).
The new CEO of AFD, who was appointed on 25th May 2016, paid his first visit to PIROI accompanied by Mr Fabrice Richy, Director of AFD's overseas department in Paris, Mr Stéphane Foucault, Director of AFD in Reunion Island, and Ms Julie Couriaut, regional cooperation project officer for AFD Réunion.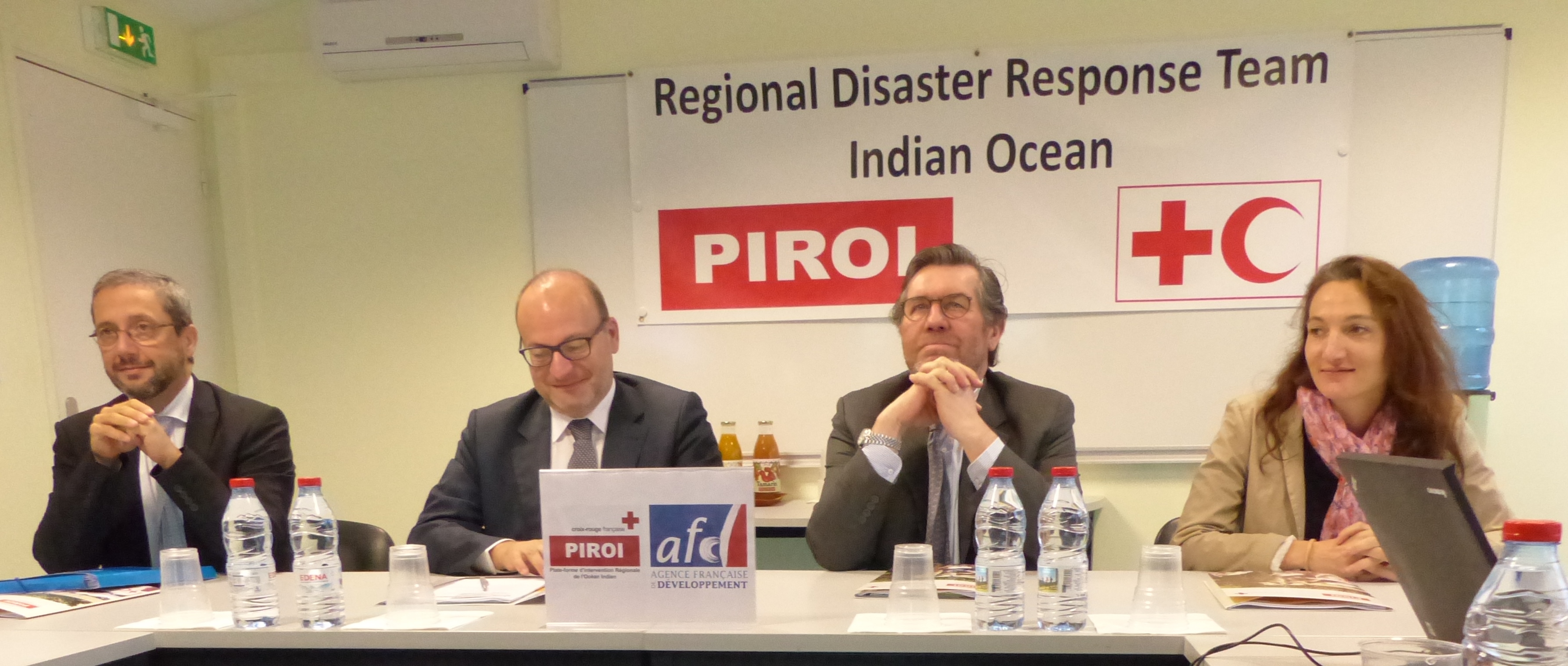 During his visit Mr Rioux was given an overview of PIROI's activities in preparing for, responding to, and reducing natural and health disaster risks. The delegation also visited the platform's local warehouse, where they saw systems ready to be deployed as well as innovative solutions developed by PIROI in order to improve the quality of assistance provided in disaster situations.
In 2009 AFD co-funded the construction of four decentralised regional warehouses in the Comoros, Madagascar, and Seychelles, and this support helped pre-position 500 tons of disaster relief equipment in PIROI's seven warehouses.
In addition, the 'PIROI CENTER' project, aimed at developing a regional centre for expertise, training and innovation – dedicated to natural and health disaster risk management as well as climate change in the Indian Ocean – was presented to AFD. This project will allow PIROI to leverage its 16 years of experience, and develop a technical and operational 'resource laboratory' for disaster risk management as well as adaptation to climate change.
With the expertise of URD and thanks to AFD co-financing, PIROI is currently finalising the location study for the centre.