The Regional Disaster Response Team (RDRT) training course specialising in emergency healthcare came to an end on Tuesday 6th December. For eight days, 25 participants from the Indian Ocean Red Cross and Red Crescent National Societies (Union of Comoros, Madagascar, Mauritius, Seychelles and Reunion Island) and French-speaking Africa (Burkina Faso, Benin, Ivory Coast, Guinea, Central African Republic and Togo), along with the SEGA network of the Indian Ocean Commission (IOC), were trained in emergency response to epidemics, with a strong focus on diarrhoeal and vector-borne diseases, the main risks in our region.
Anticipating and integrating the rising numbers of health crises and disease outbreaks has become a priority in the disaster response activities of PIROI and its 7 National Societies.
To address these threats the World Health Organisation (WHO) advocates that health and humanitarian actors work hand in hand to create regional response teams such as the RDRT. This is why PIROI and IFRC, working with the Indian Ocean Commission's SEGA* network, organised a Regional Disaster Response Team training course focusing on emergency health.
The training took place from 29th November to 6th December at Les Makes, a village in Reunion Island. It combined theory with practice, and participants were able to learn about the various actions that would need to be carried out during an RDRT team's emergency deployments. The themes of personal preparation, deployment mechanisms, inter-actor coordination, as well as field epidemiology and response strategies to the main types of disease** were also addressed during the week's training.
Learning methodology was based primarily on group work, allowing the future team members to develop their skills in rapid needs assessments and coordination with relevant authorities in affected countries.
Participants underwent mock exercises on several occasions. Of particular interest was the development of a public awareness action plan, and collection of health data from extras who pretended to be villagers affected by dengue fever. Considerable material resources were mobilised in order to make these exercises as realistic as possible, including setting up a Cholera Treatment Centre (CTC) on the training site. On Friday 2nd December, a mock exercise based on a cholera epidemic scenario was carried out in the presence of PIROI's partners.
The training course was also a unique opportunity for National Society members from West Africa and the Indian Ocean to meet and share experiences. In addition there were many constructive discussions between the Red Cross and those involved in national response, the latter having been invited as part of the SEGA network. This allowed everyone to better understand the mandate and mode of operation of their national counterparts.
Since 2008, PIROI and the IFRC have organised 5 RDRT training sessions. These courses have trained 140 people, including 25 active team members who have joined the IFRC's network of expertise for Africa, and been deployed on over 20 operations.
Recently Sandra SABURY, an RDRT team member from the Seychelles who received emergency health training in August 2016 (with IFRC in Malawi) was deployed to Burkina Faso to help respond to the dengue outbreak there.
* Epidemiological Surveillance and Emergency Management
** Diarrhoeal and vector-borne diseases, haemorrhagic fevers
Slide show of the training: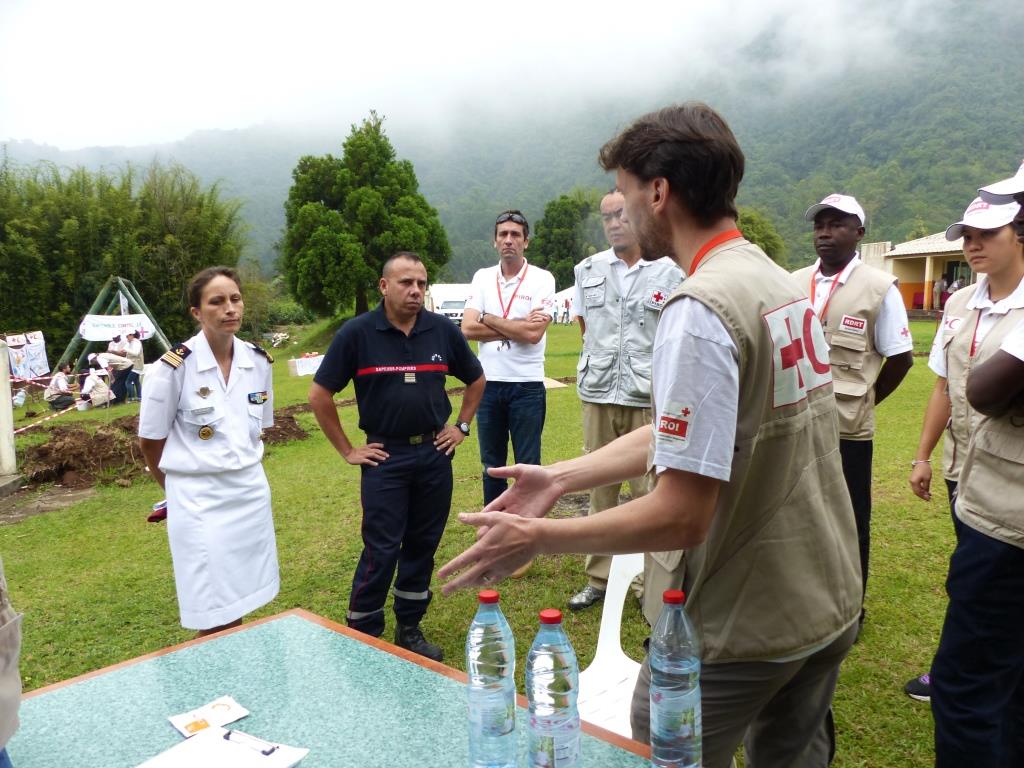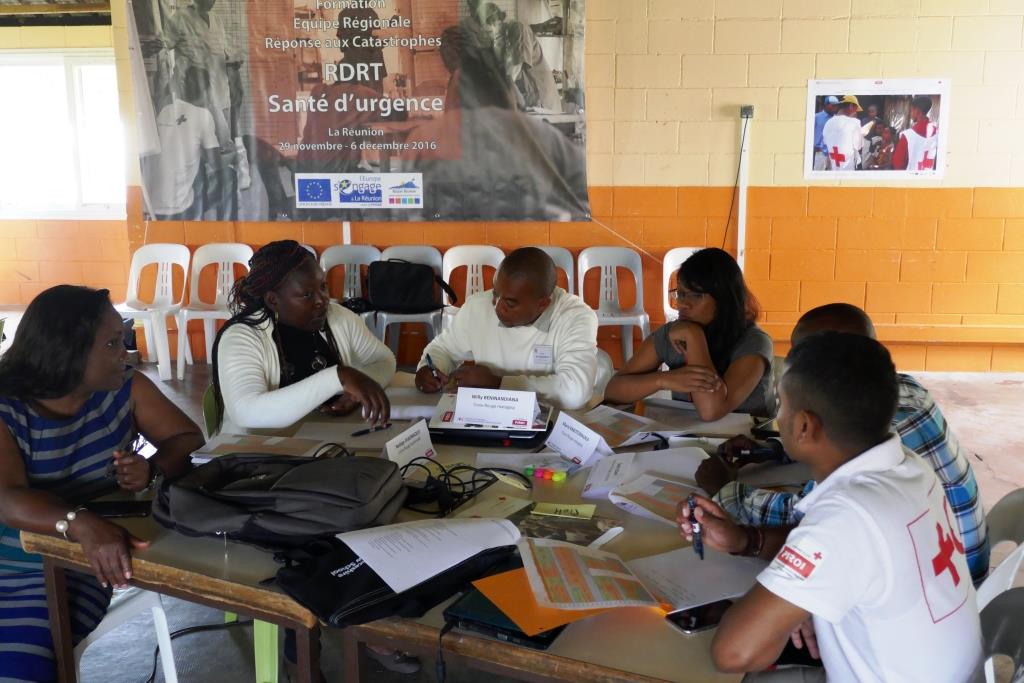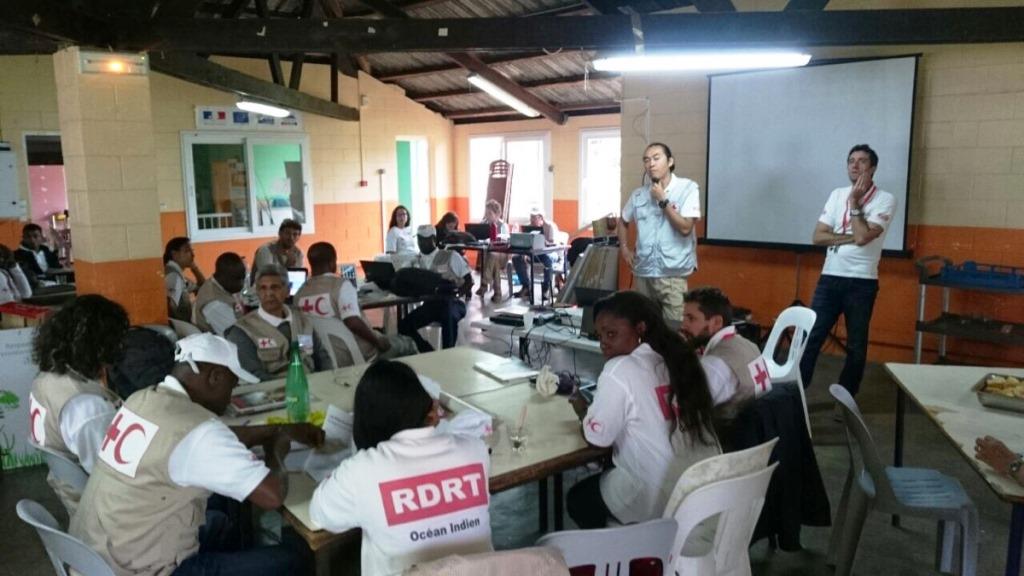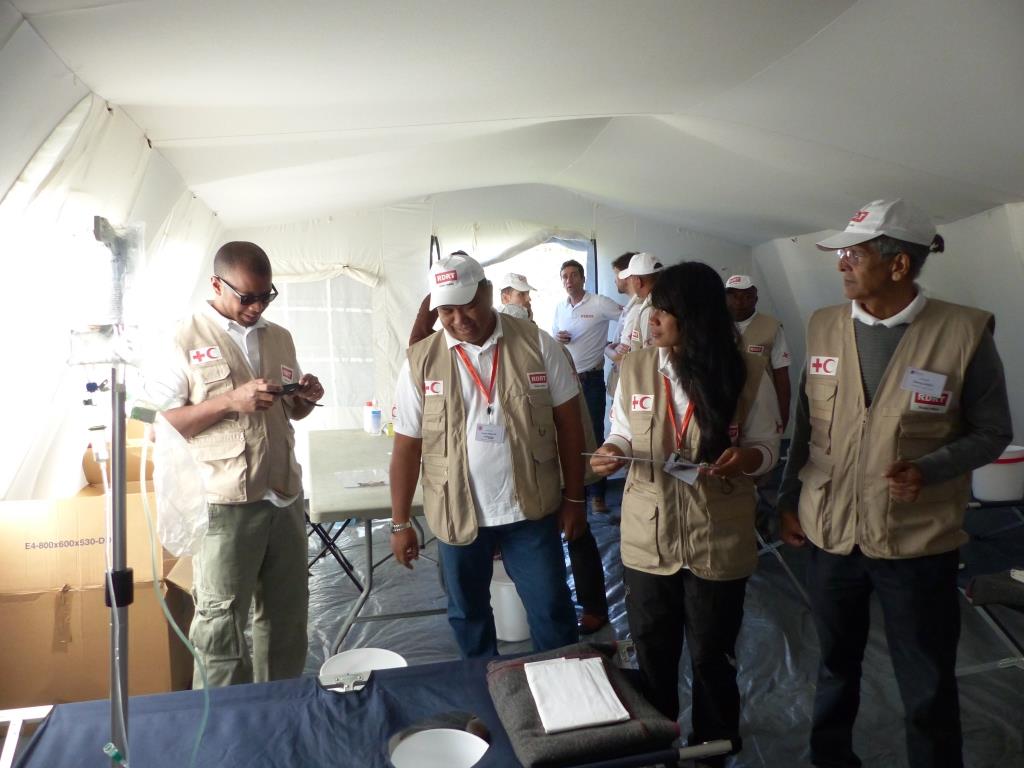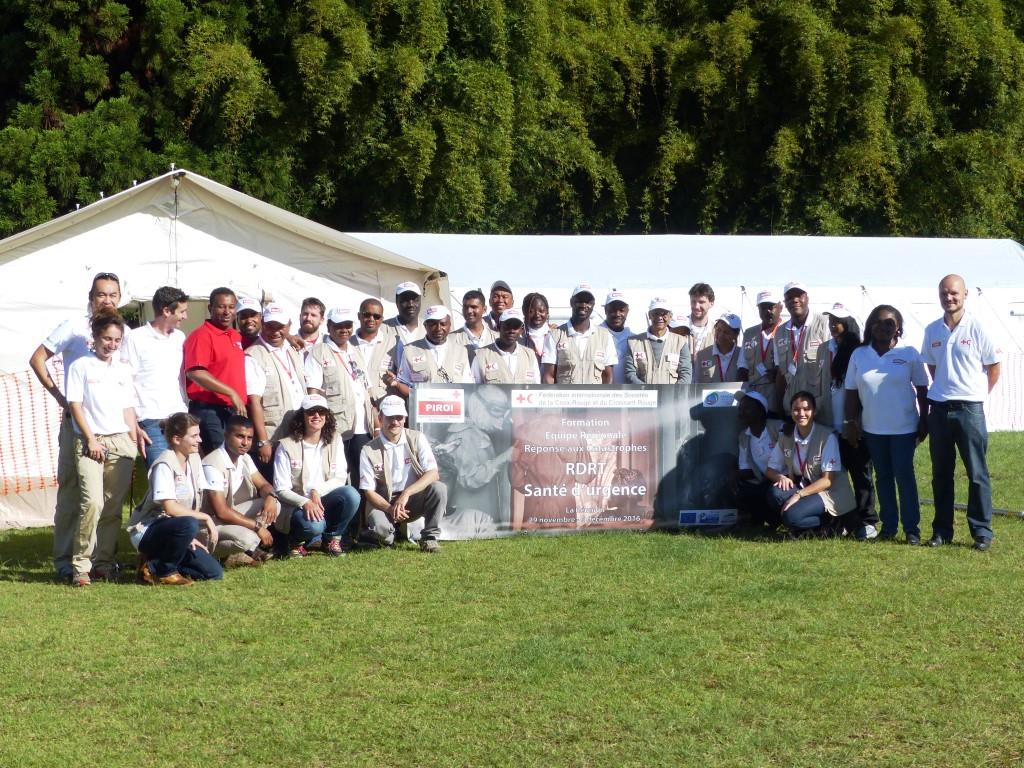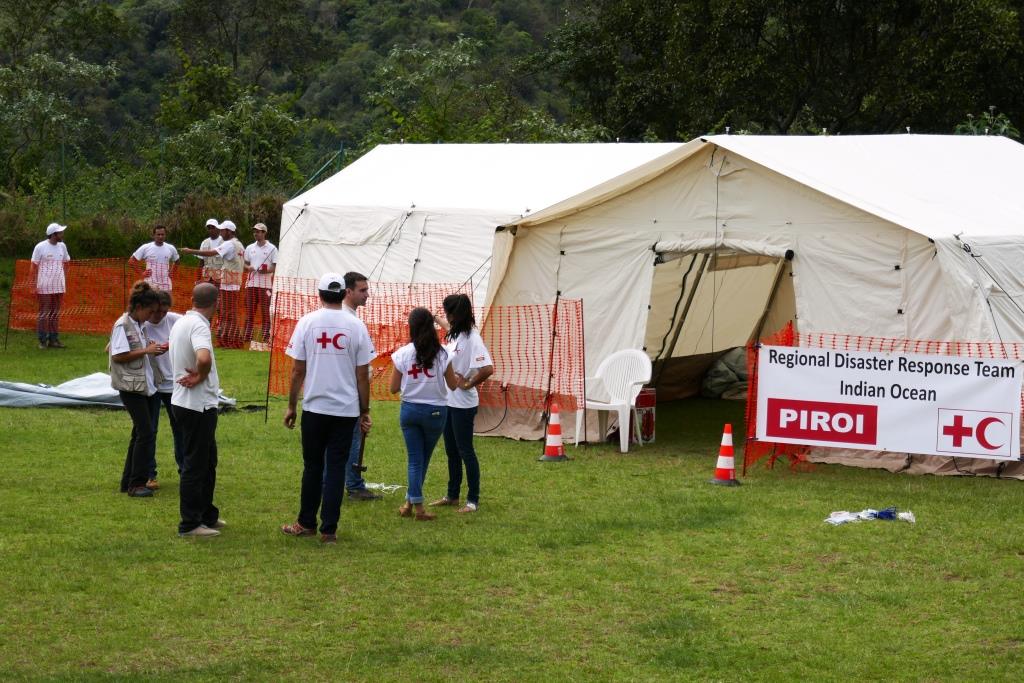 >