On Thursday 25th February 2016 PIROI welcomed at its premises Mr André Vallini, French Minister of State reporting to the Minister of Foreign Affairs and International Development, with responsibility for Development and French-Speaking Communities.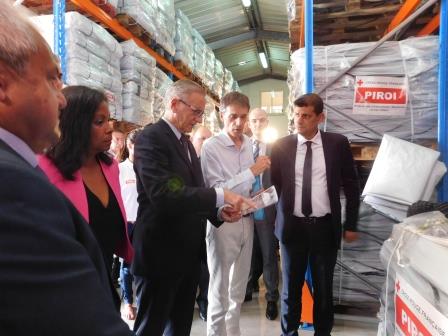 His visit was an opportunity to discover the preparedness, response and disaster risk reduction activities that PIROI implements in the south-west Indian Ocean.
The Minister reiterated his willingness – which he had already stated at the National Humanitarian Conference (NHC) in Paris three days earlier – to make humanitarian action one of his priorities. Mr Vallini explained that he saw humanitarian action as a whole process, encompassing not only emergency response but also disaster risk reduction and crisis recovery.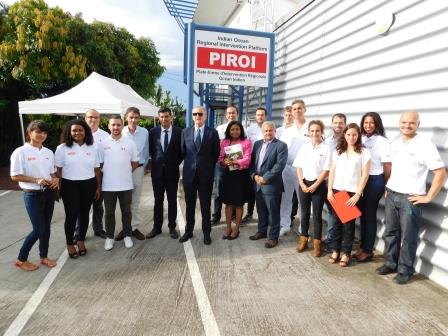 Before concluding his visit the Minister also emphasised the need for humanitarian actors to develop local partnerships and promote knowledge sharing. This approach has already been adopted by PIROI with the creation of its Skill, Training & Innovation Centre, aimed at developing a technical and operational 'resource laboratory' for disaster risk management and adaptation to climate change. Minister Vallini said he was pleased his first trip was dedicated to the Red Cross, symbolising his desire to encourage humanitarian action.