Following several months' preparation, a delegation of the French Red Cross in the Comoros is gradually setting up base alongside its national partner, the Comoros Red Crescent. A support programme to 'strengthen the public and community health system for Comorian patient care' will soon be implemented there.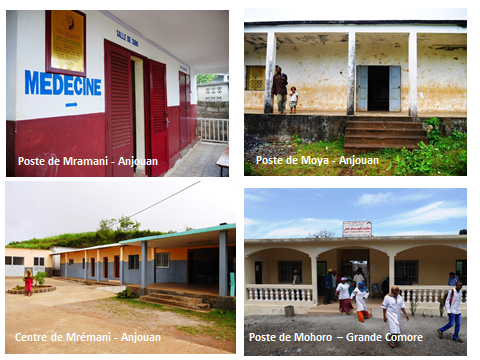 The French Red Cross and the Comoros Red Crescent are about to implement a programme to reinforce the Comorian healthcare system on the three islands that form the Union of the Comoros. Supported by the Ministry of Health's relevant Vice Presidency, and by the French Development Agency (AFD) through the PASCO 3 Programme, the project aims to improve the health of the Comorian population through 3 focus areas:
Consolidating the healthcare offer in first-level health facilities. This area of focus includes the rehabilitation of priority health structures on the three islands, training, and supply management support for medical staff;
Strengthening prevention and community awareness-raising activities in order to improve public knowledge of maternal and child health, primary healthcare, and non-communicable diseases (diabetes, high blood pressure, etc.). As part of this focus area training programmes developed with the Ministry of Health will be available for Comoros Red Crescent volunteers, in order to introduce them to community outreach techniques;
Technical support covering basic public healthcare training from the Comoros School of Medicine and Public Health in order to improve the skills of staff who work in targeted health facilities.
The programme, which will be in effect until March 2019, focuses on 40,000 people without access to the Comorian health system.
The French Red Cross delegation in the Comoros is based in Moroni – CAP 2000, on the island of Grande Comore.