On Wednesday 13 April 2016 PIROI welcomed Ms Faouzia Vitry, Regional Councillor in charge of regional cooperation for the Indian Ocean.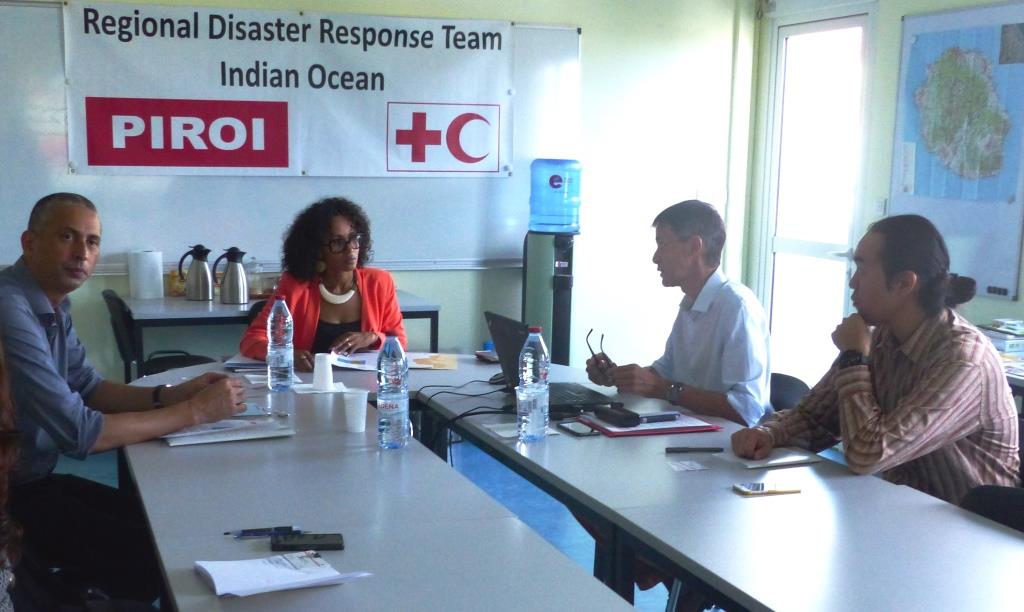 Ms Vitry was accompanied by Mr Gilles Theodora, from the Regional Cooperation Directorate. The visit was an opportunity for the Regional Councillor to find out more about the extent of PIROI's work in the region's countries.
Ms Vitry showed great interest not only in PIROI's disaster response actions but also in risk reduction and awareness-raising amongst young people and means of protection.
On Thursday 14 April 2016, PIROI received a visit from the Australian High Commissioner to Mauritius, Comoros, Seychelles and Madagascar, H.E. Susan Coles.
The High Commissioner was accompanied by Ms Kiran Seetohul, Political and Research Officer. This visit allowed the Australian diplomat to discover PIROI's role in natural and health disaster risk management, as well as the actions that it undertakes for the region's communities and its development prospects for the Indian Ocean. The meeting also enabled opportunities for cooperation to be considered should new emergencies arise in the region.