Photo credit : Rémi Barbe – PIROI/French Red Cross
On 24 July 2021, PIROI organised a special event to raise awareness about natural risks in Reunion, marking the 10th anniversary of the Paré pas Paré project. Over the course of the day, 424 members of the public visited the Jardins de la Plage venue in Saint Pierre, joining in activities organised according to health regulations.
teams registered for the orienteering race
people made aware of natural risks and first aid
Reunion Island's vulnerability to natural hazards and the effects of climate change has increased people's vulnerability, which is why 10 years ago PIROI launched a project to raise public awareness and prepare local communities, building their capacity to respond and adapt to disasters. With this goal in mind, the Paré pas Paré [Ready or not?] project has developed a wide range of outreach activities for the general public and schoolchildren. Every year new prevention tools are developed, tailored to the seven natural risks found in Reunion.
To celebrate ten years of commitment to risk reduction alongside the people of Reunion, PIROI organised an anniversary event to thank volunteers and partners, strengthen the project's presence in the island, and capitalise on this decade of experience by offering a full programme of edutertaining activities.
In the morning, more than 40 people went on a treasure hunt, searching for pieces of a giant jigsaw puzzle that had been hidden along Saint-Pierre seafront. Numerous prizes donated by PIROI's partners (Cité du Volcan museum, Forestry Commission, Envergure Réunion, Kokapat, Rando Aqua Réunion) were awarded to the fastest teams and winners of a draw. Afterwards, a number of stands on natural risk prevention and first aid were set up: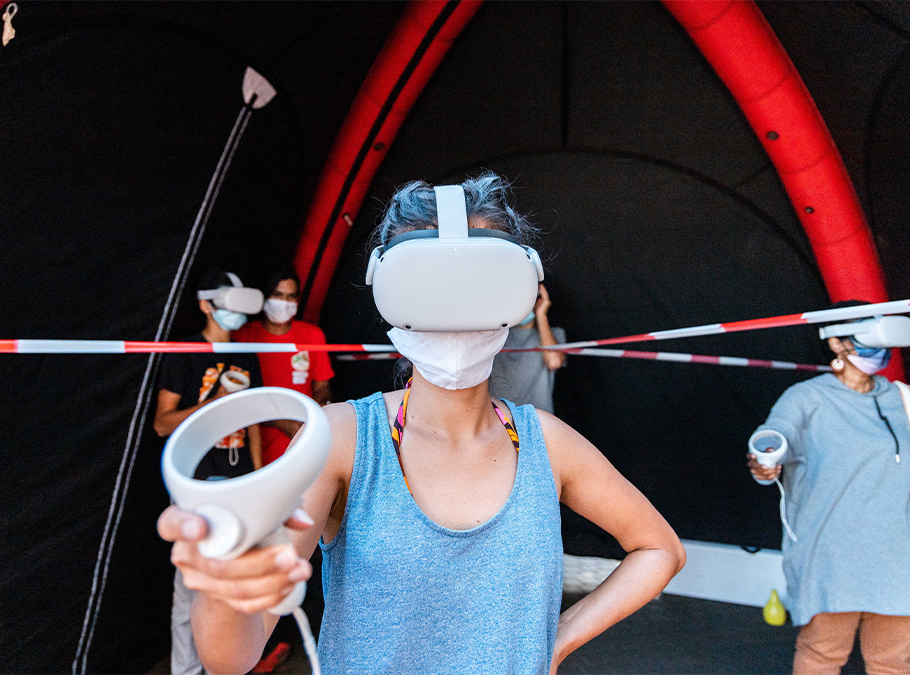 At the "Inond'Action" stand, immersive virtual reality helped raise awareness of flood risks by allowing participants to experience rising waters, letting people learn the best behaviour to adopt in such a situation and ensure they remain safe.
With "Paré Buzz", participants used a buzzer to answer quiz questions about Reunion's natural risks as quickly as possible. This game was made possible thanks to financial support from the Insurers' Committee of Reunion Island and Mayotte.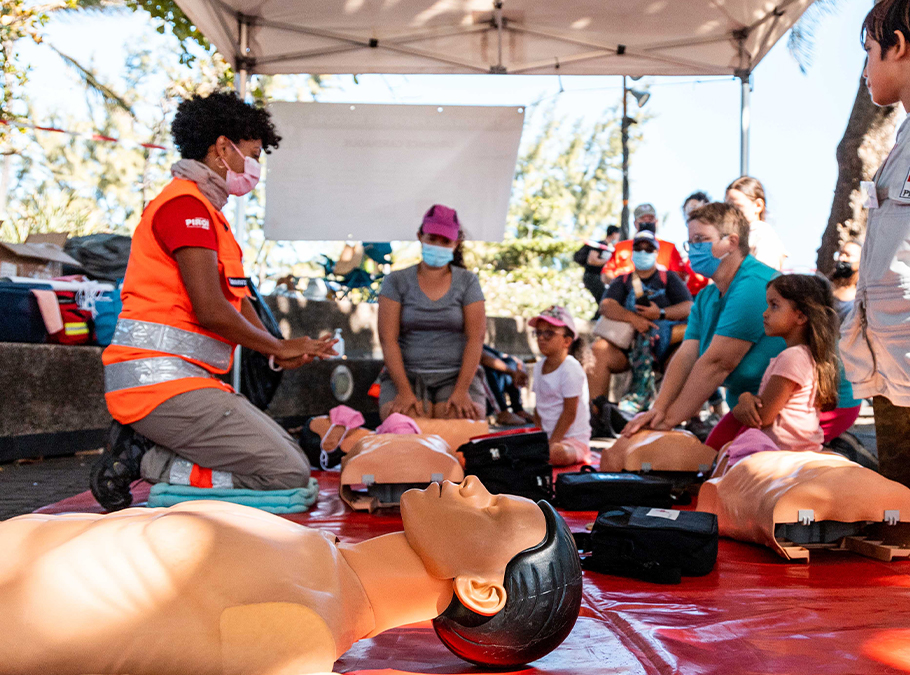 French Red Cross first aid workers gave introductions to first aid and life-saving techniques.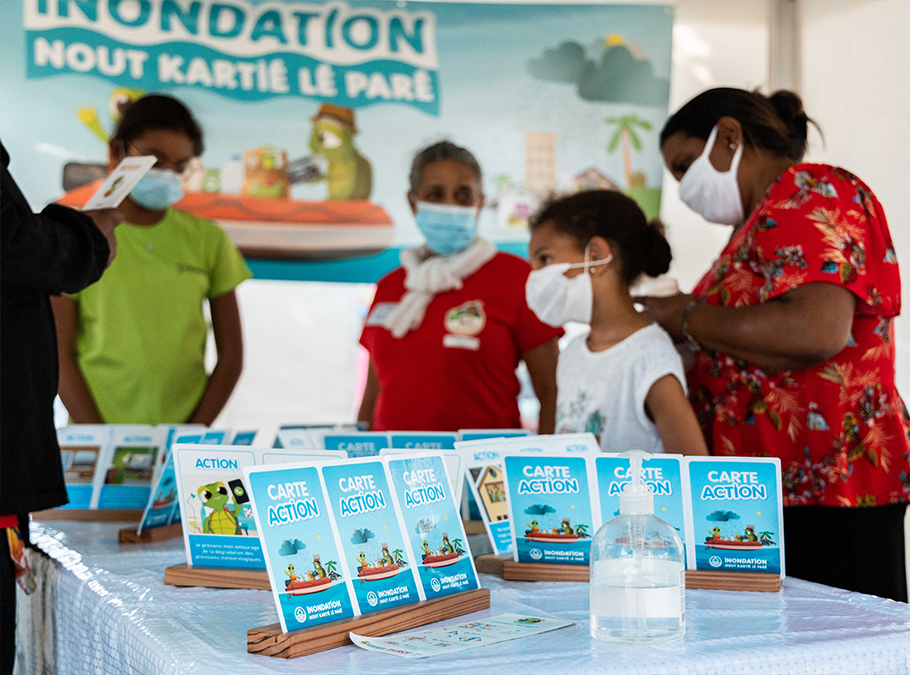 "Paré pour l'inondation" challenged participants about the behaviour to adopt during flooding, using cards to represent various possible situations and the actions to take.
Young and old alike listened attentively to The Island of a Thousand Dangers, a tale about the journey of five risk-reduction mascots in the Indian Ocean who are faced with various natural risks on an imaginary isle called "The Island of a Thousand Dangers".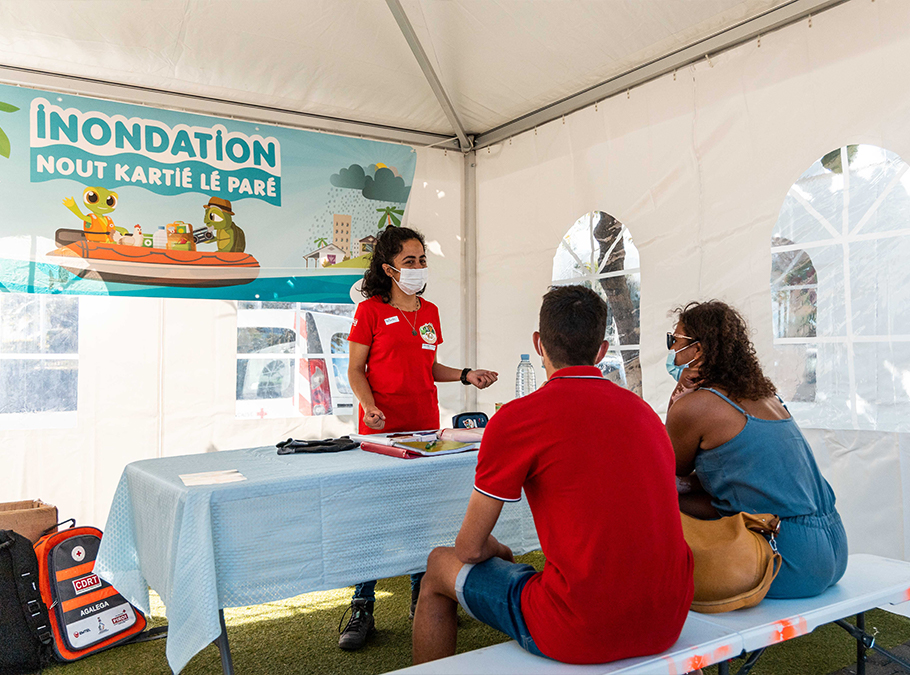 At another stand participants could prepare their own catakit: a survival kit to ensure you are ready to respond to a disaster.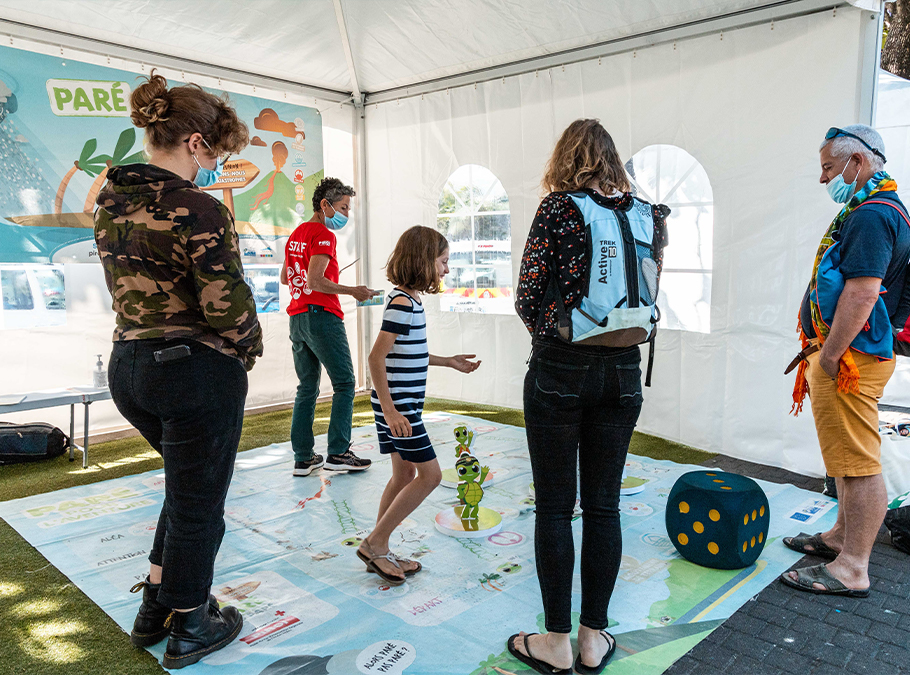 On a life-size board, players had to reach the end of the Paré pour l'aventure game by answering risk awareness questions.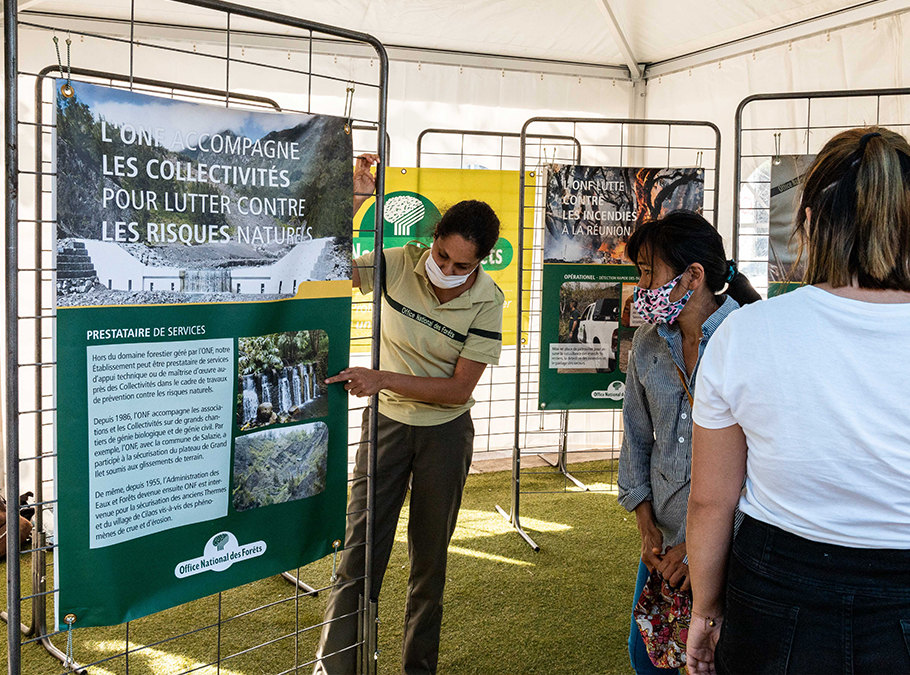 Reunion's Forestry Commission (ONF) was also there with a stand on preventing and managing forest fires, and presenting their work on the island.
PIROI and the Paré pas Paré project team would like to wholeheartedly thank the volunteers who helped make this event a success, all participants for their attendance and enthusiasm, the municipality of Saint Pierre for their support, as well as all technical and financial partners for their help with the organisation.
Event organised with the financial support of: