As part of its risk prevention and reduction program, PIROI is conducting a project to raise awareness of natural risks adapted to the context of Mayotte: the Maore, dzi pangué project. Its objective is to raise awareness among the population of Mayotte that is most exposed to natural risks and climate change in order to prepare them for disasters and strengthen their resilience.
Development of adapted school educational tools
In terms of school awareness, the project's mission is to educate children aged 9 to 11 (cycle 3: CM1 and CM2) about natural hazards by offering them support in their learning and a playful and instructive animation approach. In order to ensure the implementation of activities in schools, a complete educational kit has been developed: 
school books for pupils and teachers, developed and distributed in collaboration with the Académie de Mayotte;
a board game "Dzi pangué for adventure";
a domino game;
a tale on natural hazards;
awareness-raising posters.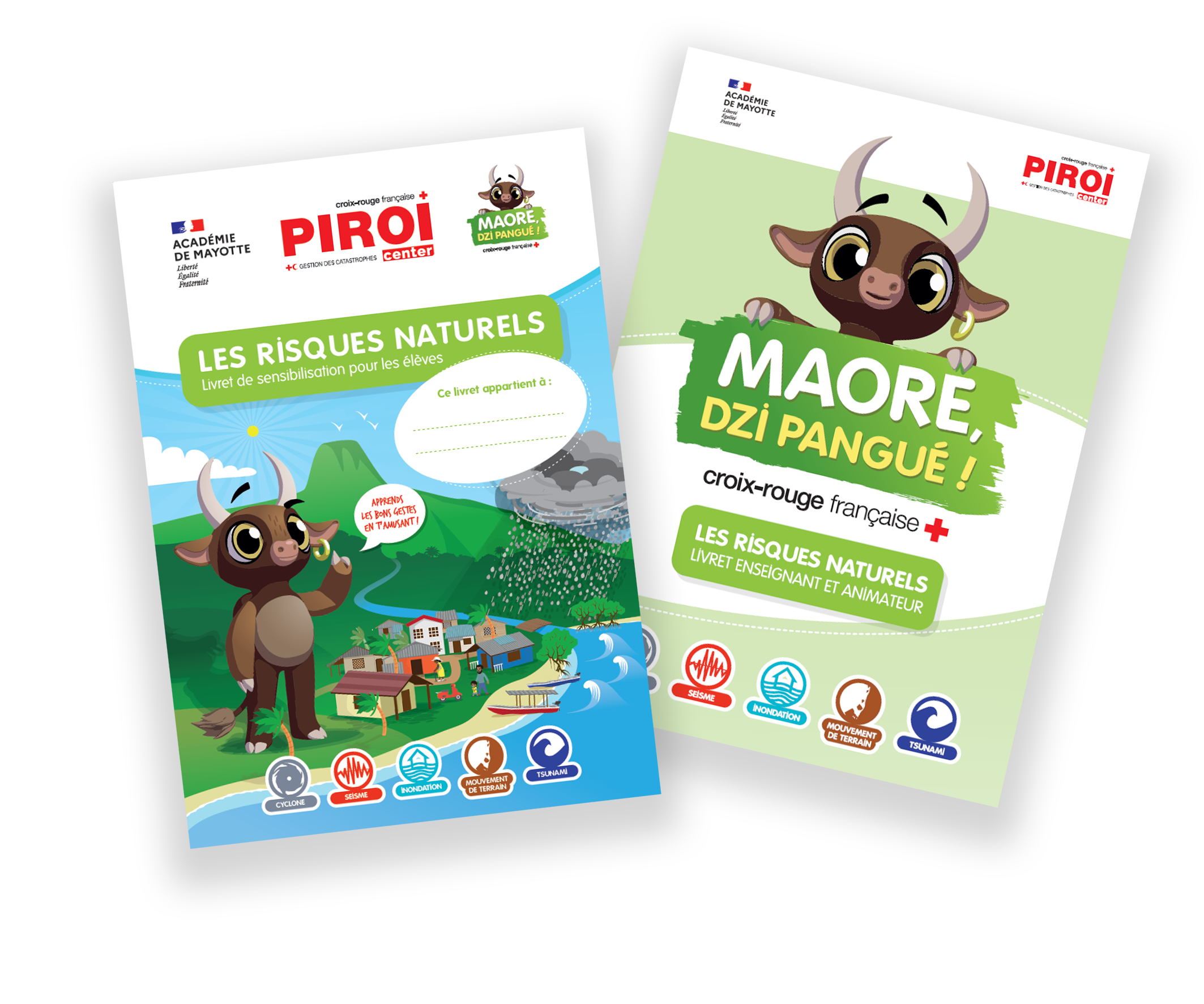 The teaching offered to pupils is based on school modules specific to the various natural risks present in Mayotte. The first introductive module on the presentation of natural hazards has already been given to 1,250 pupils; more than 600 of them have followed the 2nd module on cyclonic hazards; and 200 pupils for the 3rd module on seismic hazards.
Risk prevention for the broad public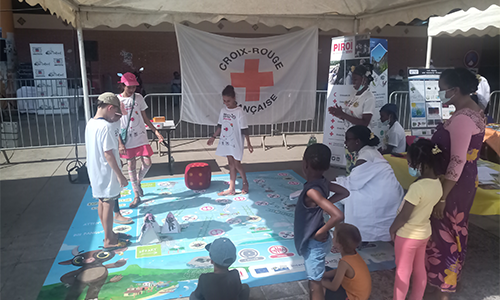 The Maoré dzi pangué project is present at public events throughout the island, such as the "Fête de la Science" last November. The aim is to meet the population of Mayotte and raise awareness of natural risks in a fun way. To achieve this, the awareness-raising activities are led by volunteers trained by the French Red Cross in Disaster Risk Reduction (DRR). While 16 people completed the facilitator training in October 2021, PIROI continues to develop its pool of volunteers by organising another training session in early 2022. Training and introductions to DRR for stakeholders from associations, local authorities and municipalities have already been implemented in 2021 and will continue in 2022.
The Maore dzi pangué project is financially supported by the European Union under the INTERREG program, the Mayotte Departmental Council, the Prefecture of Mayotte and the French Development Agency.