After passing close to Mayotte, tropical cyclone Belna struck the west coast of Madagascar on 9 December 2019. Malagasy Red Cross (MRC) and the International Red Cross and Red Crescent Movement quickly took action to meet the needs of communities affected by the cyclone.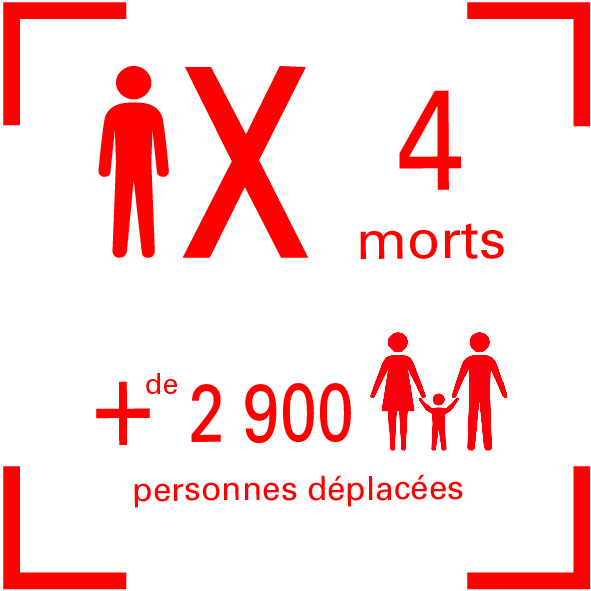 Belna made landfall in the district of Soalala in the Boeny region. It then weakened and headed to southern Madagascar, triggering heavy rainfall.
The government reported 4 deaths and more than 2,900 people displaced. Over one hundred classrooms and 650 homes were damaged or destroyed. At Soalala flooding affected the electricity network as well as the town's main hospital, severely limiting the availability of essential medicines. In addition some water sources were submerged, leading to a lack of drinking water.
Madagascar Red Cross activated its operational crisis centre before the cyclone hit, mobilising its volunteers to identify areas at risk and warn the local population. The Red Cross also brought in emergency relief supplies from its base in Antananarivo, pre-positioning them near the projected area of impact. After Belna struck, the National Society organised distribution of non-food items (shelter kits and Water, Hygiene and Sanitation (WaSH) equipment).
MRC was able to count on support from the International Federation of Red Cross and Red Crescent Societies, PIROI, and Luxembourg Red Cross to draft its plan of action and implement emergency operations. In particular PIROI deployed its disaster preparedness and response officer to help with team coordination and develop Madagascar Red Cross's plan of action.
The plan aims to assist 2,500 people over 3 months with shelter, healthcare, water and sanitation, mainly in the towns of Soalala (Boeny region) and Besalampy (Melaka region).
As part of response to cyclone Belna, the National Society would like to highlight its use of an inclusive approach and of Community Engagement and Accountability (CEA)*.
*Community Engagement and Accountability, known as CEA, is an approach to programming and operations that helps put communities at the centre of what the Red Cross and Red Crescent do, by integrating communication and participation throughout the programme cycle or operation.