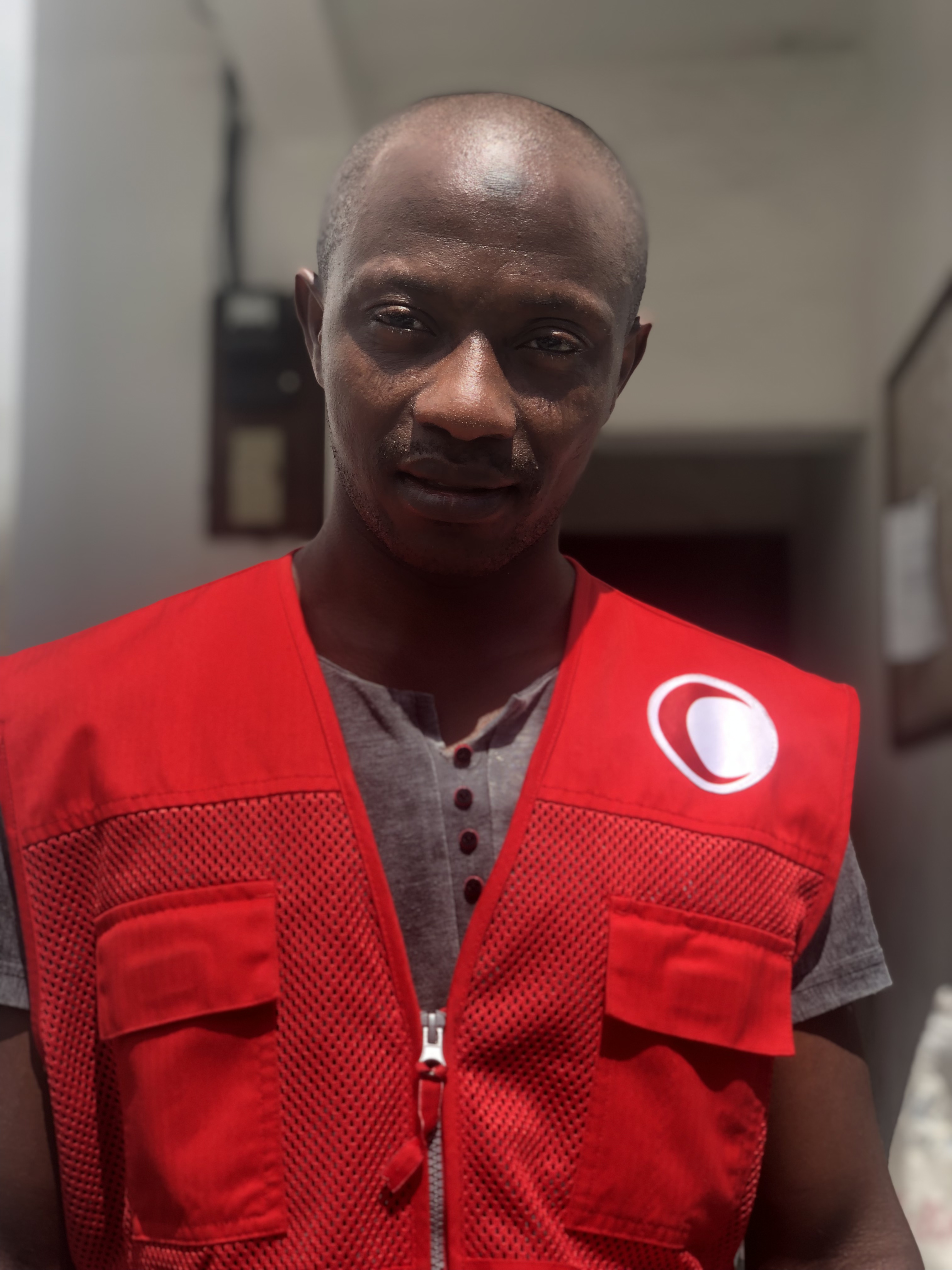 Ngazidja is a volcanic island in the Comoros, an archipelago located in the Mozambique Canal. On the night of 24 April, this little-known island of the Indian Ocean was hit by Intense Tropical Cyclone Kenneth: the cyclone's eye passed only 50 km off the coast.
Younoussa, from the village of Milevani in Istandra prefecture, has been a Comoros Red Crescent volunteer since 2013. In the aftermath of Cyclone Kenneth he played an active role in distributing French Red Cross and Comoros Red Crescent NFI basic necessities. He says: "Crops were ruined and many houses destroyed. People found themselves in great difficulty. The days following the disaster were very hard for them".
During population support operations conducted by Comoros Red Crescent and the French Red Cross, Younoussa, as a volunteer observer, was in charge of monitoring the smooth running of distributions. As such he found himself asking beneficiaries whether they were satisfied with the aid provided. He recalls "all the beneficiaries I met were very pleased with the kits they received, because people here aren't used to this kind of help, they generally only get food supplies. But in this case people in need were provided with essential non-food items that they'd lost during the cyclone. This allowed them to cook, collect water, have light, sleep, etc".
Younoussa proudly states: "Myself and other volunteers, as well as the Comoros Red Crescent organisation as a whole, learnt a lot from this experience: we volunteers now have a much better grasp of how to manage distributions effectively. Communities also better recognise the role of Comoros Red Crescent, which works all over the island with its Local Committees.
Younoussa continues to be actively involved with the National Society as a volunteer. He is also employed as the security guard of PIROI's warehouse in Moroni.