Mayotte had not been struck by a cyclone since Kamisy in 1984, however in early December 2019 Belna posed a serious threat to the French island, prompting PIROI and its partners to take immediate measures.
Mayotte
On Friday 6 December, the weather system was approximately 600 km north-east of the island, with a trajectory that suggested disastrous consequences for Mayotte then Madagascar.
After Météo-France's initial forecasts, PIROI contacted the French Red Cross teams on site as well as the Heads of Disaster Risk Management for the various regions concerned: Madagascar, Mayotte and the Comoros.  Two PIROI employees were also sent to the island to provide administrative and logistical support to PIROI teams in Mayotte.
Once the Météo-France weather centre started monitoring Belna, PIROI continued to coordinate between the cyclone-vulnerable National Societies and the International Federation of Red Cross and Red Crescent Societies (IFRC) through the ICRC and Indian Ocean cluster based in Madagascar.
Unprecedented preventive measures were taken in Mayotte: all municipal emergency accommodation centres were opened, ready to receive up to 100,000 people; 24,000 meals were prepared; water tanks were installed. The Prefecture requisitioned all the equipment in PIROI's Mayotte warehouse (a water treatment plant, buckets, jerry cans, camp beds, etc.) to assist communities likely to be affected. In total Mayotte Red Cross mobilised 47 volunteers, including a WATSAN (water and sanitation) team for the potential deployment of a Water Treatment Unit.
PIROI and the Prefecture of Mayotte were able to count on support from the French Armed Forces of the Southern Indian Ocean (FAZSOI) as well as the French Navy during this preparation phase.
On Sunday 8 December, the cyclone passed approximately 100 kilometres east of Mayotte. Material damage was very limited, and the red alert ("imminent danger") issued by authorities at 4pm was lifted by 11pm.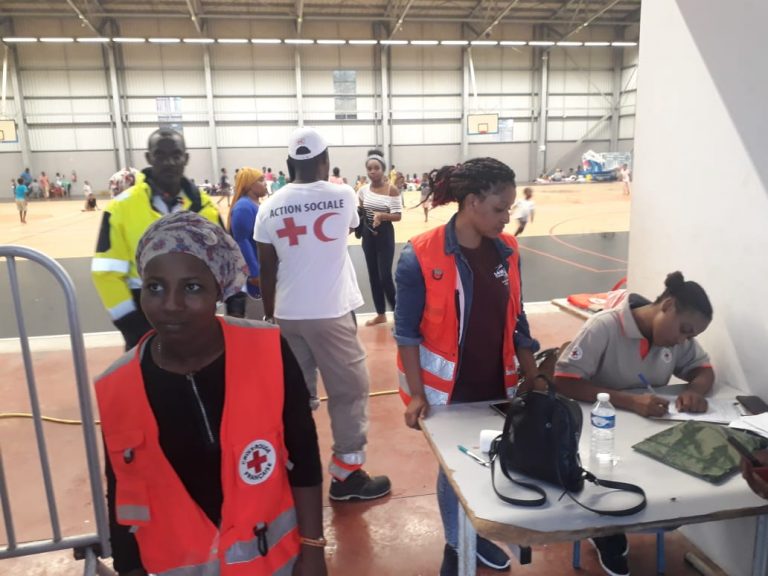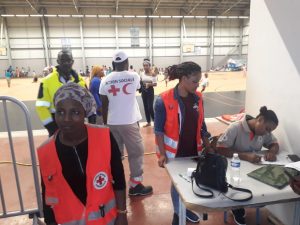 Madagascar
The IFRC allocated an emergency fund (DREF) to Malagasy Red Cross (MRC) before the cyclone hit in order to start preparedness and response operations in the regions of Boeny and Melaky. Three IFRC and PIROI team members were deployed to support the National Society's operations. Malagasy Red Cross mobilised about 100 volunteers and family kits (with items for shelter, hygiene, and cooking) from PIROI's Antananarivo warehouse to assist 500 families.
After sparing Mayotte, the cyclone landed on Madagascar's west coast in the sparsely-populated district of Saolala. A report from the Malagasy National Office for Risk and Disaster Management (BNGRC) stated that one person had died and two were missing. The weather system's small size and its rapid disintegration after making landfall explain why local damage was relatively limited. However disaster risk management agencies remain alert to localised flooding that could be triggered by cyclone-related rainfall.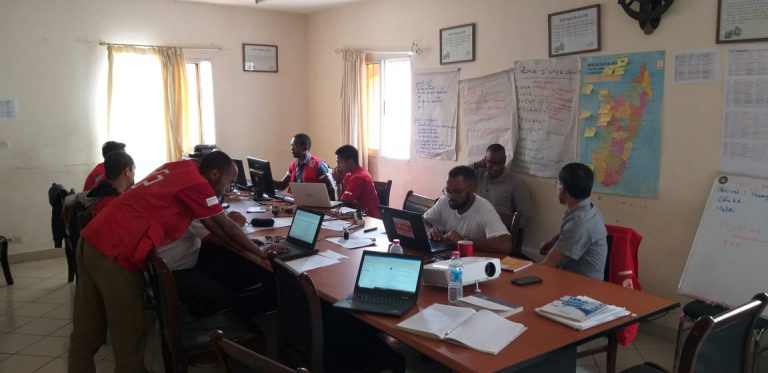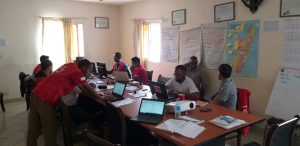 The passage of Cyclone Belna – which might have been devastating for the Indian Ocean islands – highlights the importance of strengthening population resilience and disaster preparedness, both of which are priority goals in PIROI's regional programme.