PIROI has developed since 2007 a strategy of pre-positioning emergency relief supplies in regional warehouses, making it much easier to send equipment to affected areas in the event of a disaster. These stocks are pooled at regional and national level, thereby helping to strengthen PIROI's response capacity. 
The remote location and limited access to some regions make it logistically complex to send supplies there in an emergency. As part of its Local Logistical Preparedness project funded by European Union humanitarian aid, PIROI is helping to develop the disaster response capacities of the Red Cross and Red Crescent National Societies' local branches. In order to do this, it has helped develop and supply 5 secure storage facilities in the following isolated regions: Moheli and Anjouan islands (Union of the Comoros), Melaky and Atsinanana (Madagascar), and the island of Rodrigues (Mauritius). 
To accommodate this emergency aid the National Societies – supported by PIROI – have carried out various improvements to existing buildings and developed storage capacities. Each of the relevant NS local branches has been supplied with emergency equipment (kits for shelter reconstruction, cooking utensils, hygiene, first-aid, etc.) in order to meet the potential needs of 750 people at each branch. 
PIROI and its partner NSs now manage 11 emergency warehouses in the south-west Indian Ocean, ensuring that the priority needs of 45,000 people can be met in the event of a disaster.
These actions were made possible thanks to funding from European Union Humanitarian Aid.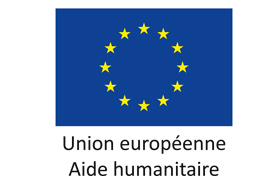 To stay informed of PIROI's regional disaster risk management programme, complete the form below.