On 21 to 24 September 2022 a regional training course on the Disaster Response Emergency Fund (DREF) was held in Antananarivo (Madagascar). Organised by PIROI in partnership with the International Federation of Red Cross and Red Crescent Societies (IFRC), the course was taught by three Movement instructors, and attended by approximately 20 participants: volunteers and staff of south-west Indian Ocean National Societies.
Course participants were humanitarian professionals with a variety of backgrounds (project and/or financial management, communication, etc.) who all travelled to Madagascar with a shared goal: building the disaster response funding capacity of their National Society. 
Fast and localised response can be provided through the DREF to communities affected by small-to-medium scale disasters. Since the fund was set up in 1985, it has assisted at least 112 National Societies dealing with humanitarian emergencies, and has benefited 120 million people worldwide.
The DREF continues to evolve, thereby ensuring it is more efficient and agile in meeting applicants' needs. These changes include a streamlined application process, greater focus on anticipatory action, and the possibility of asking for additional human resources to strengthen response teams. 
​
million people have benefited from emergency aid thanks to DREF funds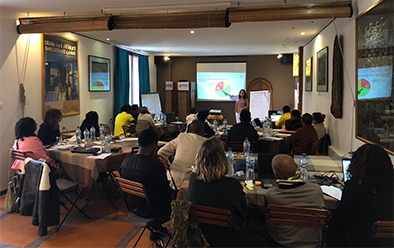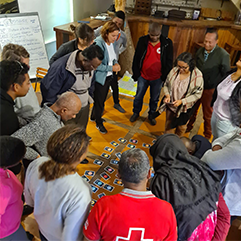 In order to benefit from this financial aid and enact post-disaster response, the National Society has to submit a detailed application with a plan of action and a budget. In an effort to make it easier to request funding, IFRC has developed a fully online application process that has been up and running since September 2022.
In addition, IFRC aims to increase the number of emergency operations supported, and to grow the DREF fund to reach CHF 100 million per year by 2025. 
During the 4-day course, participants were taught about the different types of DREF (anticipatory, assessment, or response) that can be used for various kinds of crises (sudden or protracted). They also learned to identify the steps involved in applying for a DREF allocation through the new online process, and then tested their skills with a practical simulation.
Members of the Comoros' Red Crescent recently applied for an anticipatory DREF when an orange alert was triggered for a potential eruption of the Karthala volcano.
​
This training course was organised thanks to INTERREG programme funding from the European Union and Reunion Island's Regional Council.