In order to familiarise the Comoros islands' population with first aid, the French Red Cross and the Global First Aid Reference Centre (GFARC) of the International Federation of Red Cross and Red Crescent societies (IFRC) organised training for Comorian Red Crescent first aid trainers on 9–21 May 2022.
Comoros Red Crescent is strengthening its capacity to provide first aid training as part of its commitment to protecting the local population and reducing risks. Four training courses were organised in Moroni, aimed at teaching volunteers how to design and teach first-aid courses for the general public. A total of 36 participants – 16 from Moroni, 12 from Anjouan and 8 from Moheli – were trained to introduce first aid to the communities of their respective islands.
The French Red Cross, which has been present in the Union of the Comoros for the past 22 years, actively supports Comoros Red Crescent through projects aimed at improving the living conditions of vulnerable populations. In order to reduce the impact of disasters related to natural hazards and health crises, PIROI also supports Comoros Red Crescent in its disaster preparedness and response activities.
This training course was organised as part of the Indian Ocean Commission's Resilience Building and Disaster Response Management regional programme, with financial support from the European Union.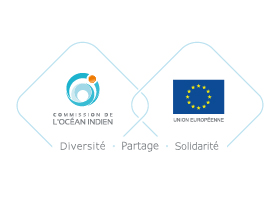 To stay informed of PIROI's regional disaster risk management programme, complete the form below.