Following the damage caused by the heavy rains last April in the Union of the Comoros, the emergency response teams of the Comorian Red Crescent (CRCo) provided material and financial assistance to 89 affected families with the support of PIROI. 
Last April, the islands of Anjouan and Moheli experienced exceptional heavy rains. The National Agency for Civil Aviation and Meteorology recorded cumulative rainfall up to 178 mm in Anjouan during three consecutive rainy days. The flooding caused by these rains resulted in significant material damage to homes, public roads, and water and electricity networks. Many families had to be relocated urgently due to the deterioration or destruction of their homes and the loss of their personal belongings. 
In order to understand the extent of the damage caused by the disaster and to identify the affected families, the emergency response teams of the local branches of CRCo mobilized to conduct needs assessments in coordination with local authorities and civil security. The operational strategy for humanitarian assistance put in place by CRCo with the support of PIROI focused on :
Distribution of equipment and financial resources;
To contribute to the recovery of previously identified beneficiaries, housing reconstruction kits, kitchen utensils, hygiene kits and mosquito nets were distributed to 54 families in Moheli and 35 in Anjouan. Financial assistance was also provided to disaster victims to meet a wider range of needs. A total of 3.464 million Comorian francs was provided to enable families to make their own recovery. 
Cleaning up affected alleys and houses;
The landslides and mudslides caused by the floods blocked many drainage channels. CRCo volunteers therefore carried out cleaning operations to make them operational. 
Raising awareness about hygiene and the fight against waterborne diseases.
In a context where communities are at increased risk of the spread of waterborne diseases, volunteers also organized hygiene and sanitation awareness meetings.
These floods remind us that all citizens must be prepared to face the risk of flooding. Prevention is an essential daily task in the context of climate change. It is all the more effective when it involves the mobilization of companies, associations and citizens.
The emergency response implemented by the Comorian Red Crescent in collaboration with PIROI has been supported by the Indian Ocean Commission and the European Union.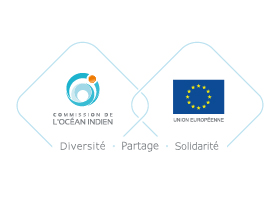 To stay informed of PIROI's regional disaster risk management programme, complete the form below.