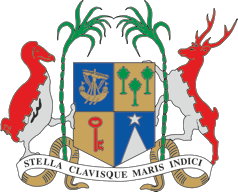 December 2017 PIROI was approached, through Mauritius Red Cross, by the Mauritian National Disaster Risk Reduction and Management Centre (NDRRMC) to train municipal employees in disaster risk management. If disaster strikes, these employees in charge of Local Emergency Operational Centres (LEOC) are responsible for organising the response at municipal level.
This request from NDRMC is a direct result of the country's National Disaster Risk Reduction and Management Act, a law passed in 2016 that provides legal framework to better manage emergency situations. It reflects Mauritius' commitment to strengthen its national capacity to respond effectively to natural disasters that may affect the island nation.
Thus PIROI partnered with Mauritian stakeholders to design a training course tailored to participants' experience and knowledge base so as to offer a participatory and context-specific workshop.
The course ran from 18 to 22 March, and included modules focusing on:
response organisation
communication
disaster risk management
material and human resources for crisis preparedness
…
It ended with a simulation exercise that gave participants the chance to put into practice the skills learnt during the week.
A total of 26 attendees (including 12 local emergency response coordinators) were trained by PIROI and Mauritius Red Cross teams.
Following the course, participants are now able to analyse risks, plan response, and use the necessary tools to deal effectively with emergencies.
This training course, the first to be custom-designed for an institutional partner, fits in with the creation of the future Regional Centre for Expertise, Training and Innovation on risk management in the Indian Ocean: the PIROI Center.