Distributing money in the form of cash or vouchers is now recognised as an effective tool to help affected populations recover from the aftermath of a natural disaster or in certain emergency situations.
Local shops and markets often re-open promptly after a disaster, and using them helps the local economy recover faster. In addition, by giving beneficiaries the freedom to choose what they need to purchase, cash-based methods offer greater flexibility and dignity than non-monetary assistance.
The humanitarian response recently deployed following cyclones IDAI and KENNETH in Mozambique and the Union of the Comoros confirmed the interest of cash transfer programmes (CTP) to meet the priority needs of local populations. So, as the number of such emergencies increase, it is important that relief and humanitarian organisations are aware of the best practices for cash transfers.
For this reason the PIROI Center has been providing training since 2017 for humanitarian professionals, helping them understand, design, and implement cash transfers as part of their response operations.
This year the Core Cash Transfer Skills course took place in Madagascar for local humanitarian organisations.
The course was held 16 to 20 September in the Grand Mellis hotel at Antananarivo, and was attended by 20 participants from various humanitarian organisations including Malagasy Red Cross, Action Against Hunger, Handicap International, the World Food Programme (WFP), the Ministry of Social Protection CTP Lead Cluster, and the NGO MEDAIR.
For five days participants were able to study the entire project cycle from a cash transfer perspective in order to build their capacity to use the tool as a means of early recovery for affected populations.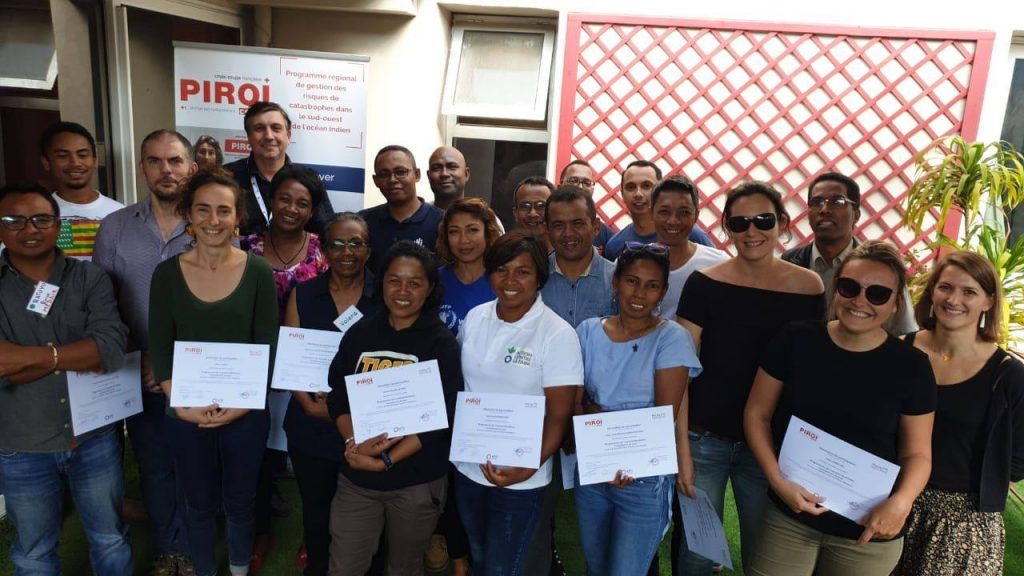 The course was made possible through support from the French Development Agency (AFD) as part of the Three Oceans project, which aims to reduce the impact of natural disasters, health crises, and the effects of climate change on the communities of the three ocean-rim regions of the Indian, Caribbean and Pacific Oceans.
Learn more about cash transfer :