In Mozambique's Luabo District, the community of Lupita faces periodic flooding caused by the waters of the Zambezi River. These floods are common throughout the rainy season, and cause considerable damage to agricultural crops and the vulnerable communities who depend on them. In response to this, Mozambique Red Cross volunteers have implemented nature-based solutions to protect the population from flooding.
 What are nature-based solutions?
Nature-based solutions are actions to protect, sustainably manage, and restore ecosystems. They target societal challenges such as disaster risk reduction, climate change, water and food security, biodiversity loss, and human health.
Protecting communities with bio-dykes

A disaster risk management project is being implemented jointly by Mozambique Red Cross (CVM), French Red Cross, WWF, and Biofund. It seeks to improve the resilience of the country's ecosystems, economy, institutions, and communities to climate change.
One aspect of the project focuses on implementing a community-based disaster risk reduction approach in Luabo District.
Through vulnerability and capacity assessments carried out as part of this approach, the Lupita Community Local DRM Committee (CLGRC) identified several nature-based solutions to reduce the risk of floods occurring in the community. A trial phase was recently set up to test two techniques at the same time: a medium-term solution that consists of constructing dykes by compacting the ground, and a short-term solution of building temporary dykes using earth-filled bags. The results are encouraging, and confirm the effectiveness of these natural solutions in safeguarding the community from flooding.
Involving local communities: an essential component of grassroots resilience
Mozambique Red Cross and the French Red Cross are placing the community at the heart of this initiative. Fifty Lupita community members participated actively in the pilot phase. A participatory approach such as this ensures that the solutions implemented address the specific needs of the local population.
The project also encompasses training as well as efforts aimed at improving residents' capacity to deal with unexpected natural events.
The initiative was implemented with financial backing from the French Development Agency (AFD).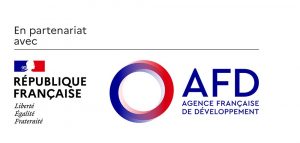 See the following publications to find out more about this topic:

To stay informed of PIROI's regional disaster risk management programme, complete the form below.