Ever since it was launched in 2011, the
Paré pas Paré
project has been active in Reunion Island, raising awareness about natural and health hazards. In response to
the challenges since 2020 due to COVID-19
, awareness-raising activities with a focus on health risks have been stepped up to help with prevention for the local population.
The strong network of French Red Cross (FRC) volunteer teams on Reunion – as well as the expertise of PIROI and the island's local FRC delegation in raising public awareness – have helped deployment of this outreach.
As a result the edutainment game "
COVID-19, kossassa ?"
 (So what's COVID-19?)
has been developed, aiming to improve understanding of the COVID-19 epidemic and the importance of protective measures against the coronavirus. 
Rules of "COVID-19, kossassa?"
The game is suitable for all aged 7 and over, and is a fun way of getting participants to think about the challenges surrounding the spread of the disease, as well as the need to adopt COVID-appropriate behaviour to avoid contamination.
role-plays on protective measures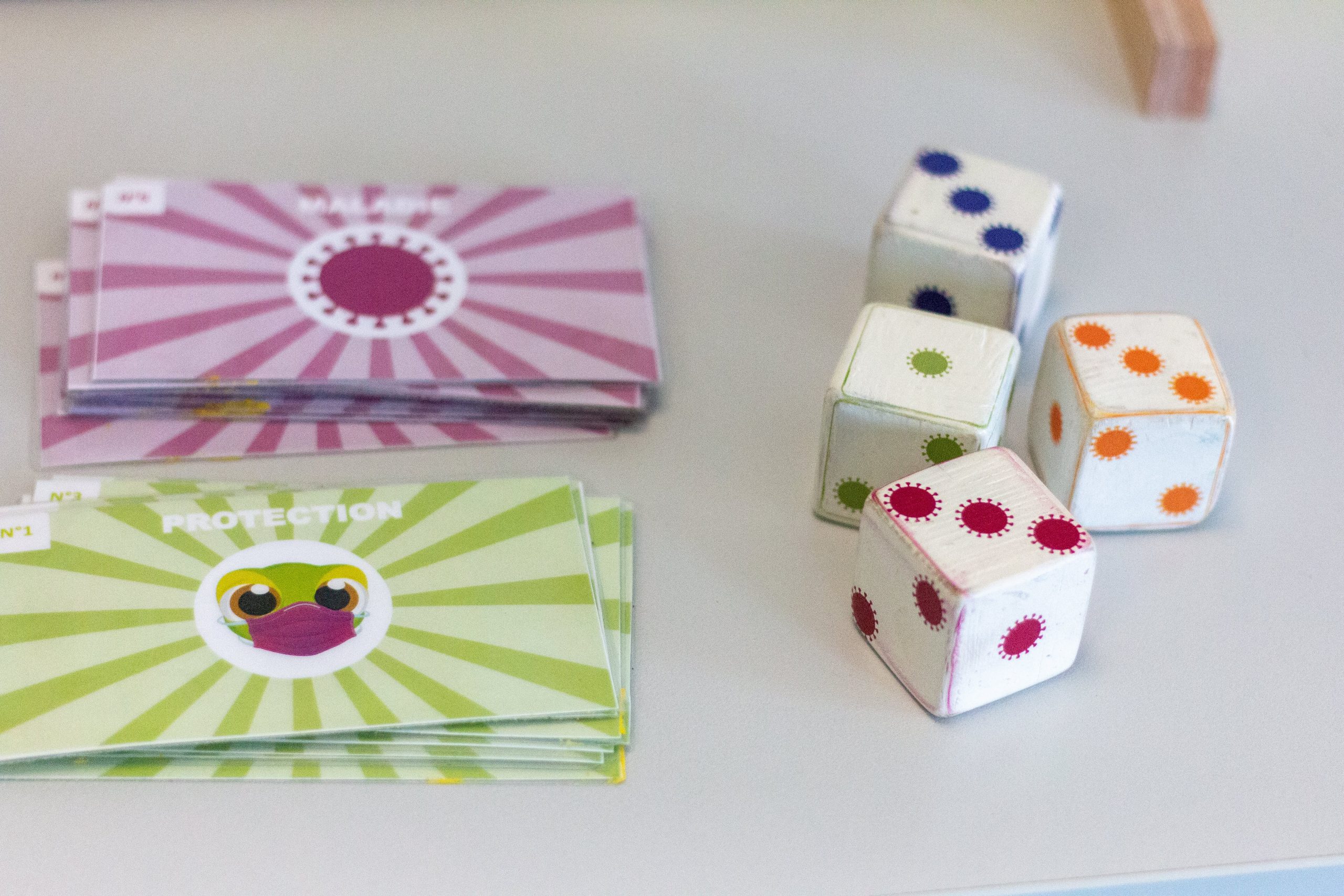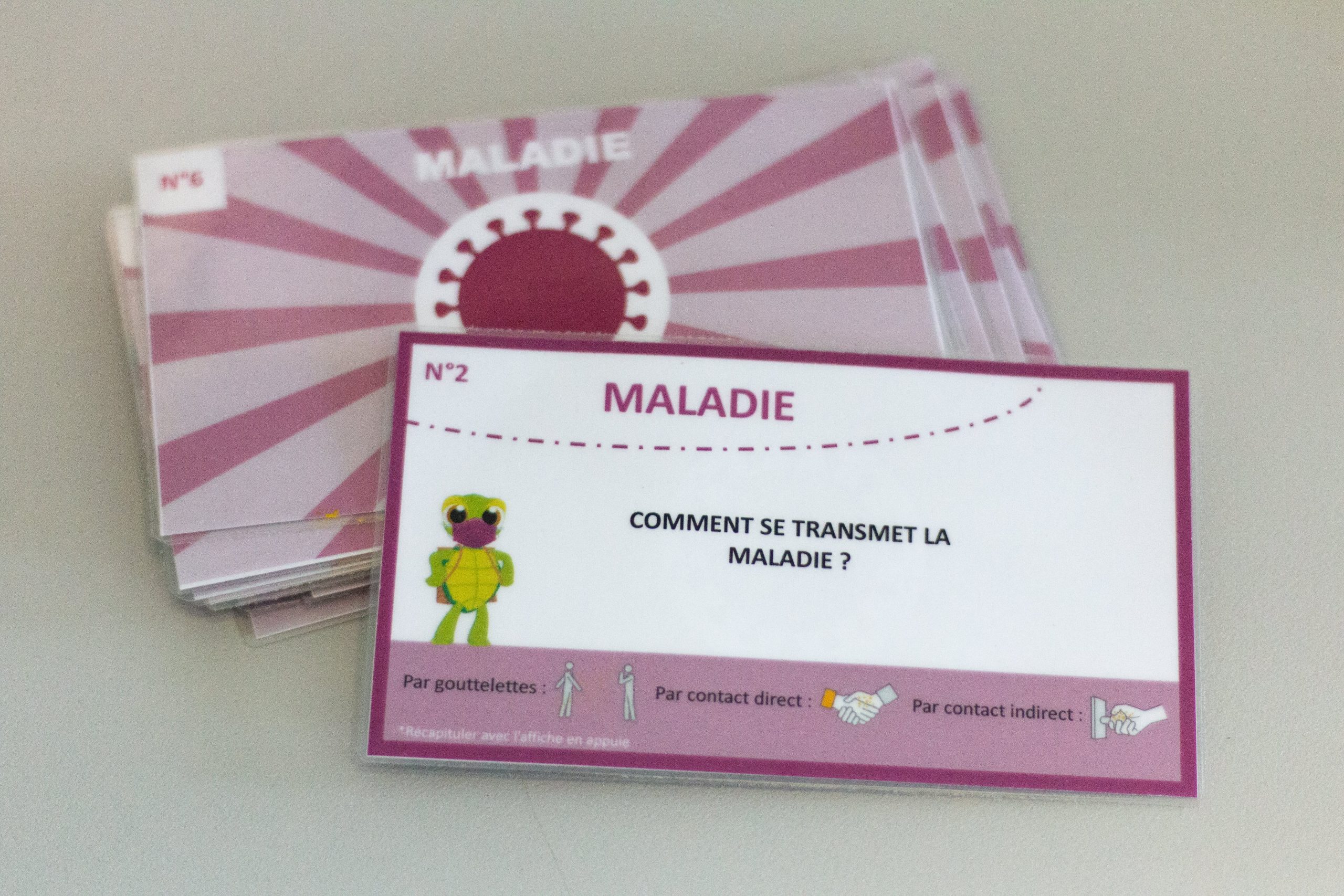 Players take it in turn
to throw their respective dice – one die for each team to limit spread of the virus – and move along the game board. When landing on a purple circle they must answer a COVID-related question, aimed at improving understanding of the disease; on green circles, participants test their grasp of protective measures through a task, thus serving as reminder of COVID-responsible behaviour. The aim of the game is to improve participants' understanding in a fun way, rather than having players compete against each other.