COVID-19 response – Indian Ocean
The current COVID-19 pandemic is having a significant impact worldwide and causing an unprecedented health, economic, and social crisis in France and in the countries of PIROI-member National Societies.
In keeping with its role as auxiliary to the public authorities and supporting those who are most vulnerable, the French Red Cross has set about bringing together all those who want to help tackle the huge challenges that lie ahead.
Whether in terms of prevention, support for healthcare and relief facilities, social service outreach patrols, emergency accommodation centres or social solidarity helplines, Red Cross and Red Crescent volunteers are mobilised in many different ways and have launched an appeal for solidarity and commitment from all.
Red Cross activities in the Indian Ocean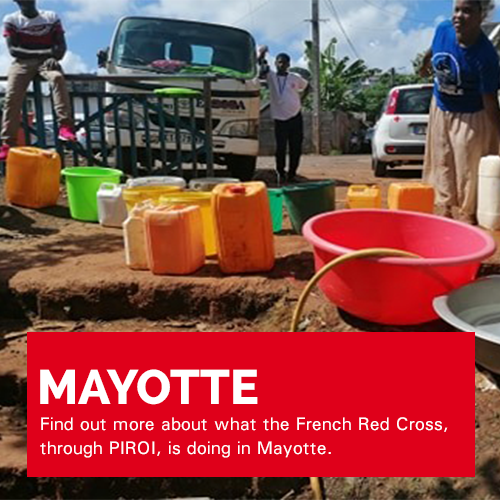 The current crisis reminds us of the importance of preparedness for health and natural disasters (awareness raising, contingency plans, team training, pre-prepositioning of supplies, etc.), in which community mobilisation (awareness raising, risk communication, behavioural change, community acceptability) plays a key role.